Summer in Japan - Part 1 (Tottori and Shimane)
This summer I decided to do some traveling around Japan for a while. The first place I went was to the hometown of one of my friends in Tokyo: Tottori. Tottori is not really famous for anything except for having delicious asian pears and sand dunes. For a week I did a homestay with my friend's (Kayo) family and extended family. Although I have never meet any of Kayo's family before everyone welcomed me and was very nice. Kayo's parents in law took me on a drive to Shimane to visit Izumo Taisha, one of Japan's most famous shrines. I also climbed the highest mountain in the area, Mt. Daisen. When staying with Kayo's family, I helped out picking asian pears in Kayo's fathers field, did some swimming and snorkeling in the Japan Sea, and visited both a natural spring and a hot spring. Finally I visited the sand dunes and saw sand sculptures. Staying with Kayo and her family was really great experience, I had a great time and am already invited back to visit next year.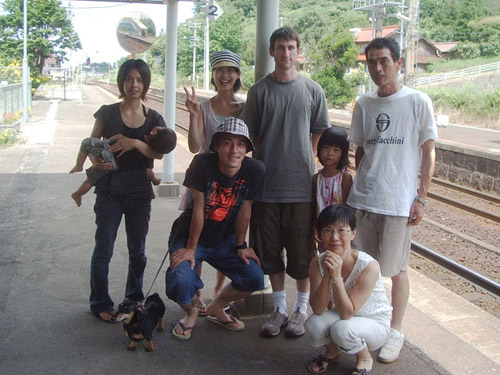 My host family.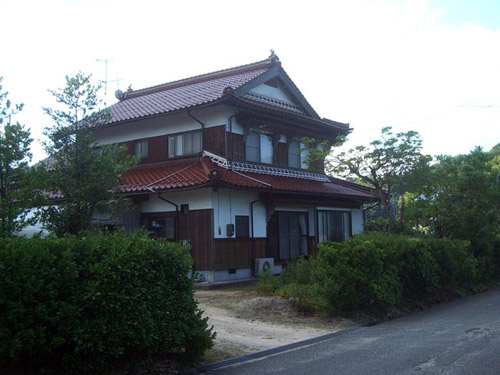 The house where I stayed. There was nothing around except rice fields.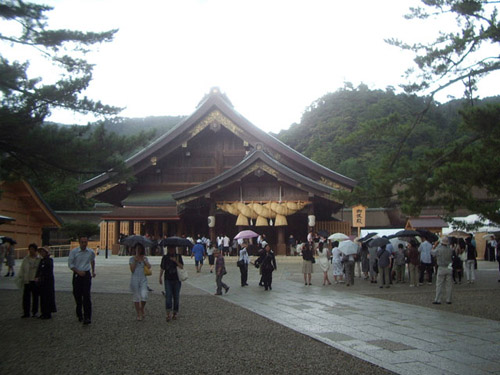 At Izumo Taisha.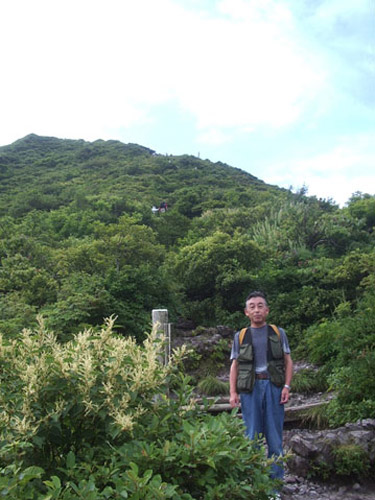 Climbing Mt. Daisen with Kayo's father in law.


The view from the top of Mt. Daisen was great.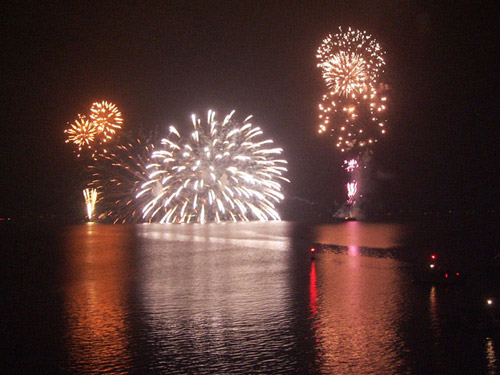 I saw a fireworks show with Kayo and her friend. It was a great show and compared to Tokyo very few people. We sat on the bridge and watched the entire show with nothing to get in the way.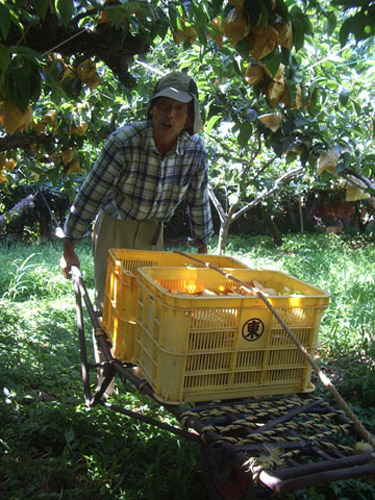 Helping out on the pear field. I enjoyed talking with Kayo's father about the differences between a pear field and an orange field.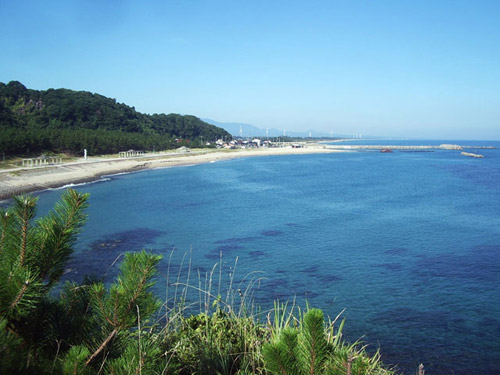 The Japan sea. Only a 3 minute walk from Kayo's house.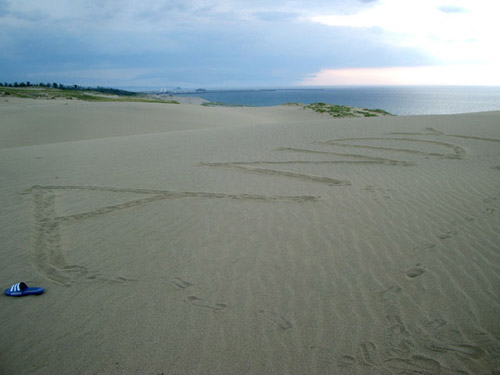 The sand dunes in Tottori.
All the pictures are at the Full Photo Gallery