Los Angeles - Xmas
This year for winter vacation, I decided to take the wife and baby back to Los Angeles to meet the extended family, and spend an American Christmas and New Years. It was a long three week vacation, but the time seemed to go by very quickly. Melina really enjoyed her first Christmas. She loved chasing the cats at my house, the big tree in the living room, all the new toys, and all the space to crawl around in. My older and younger sisters also came back for the holidays, so she got to meet and play with her aunts and cousins.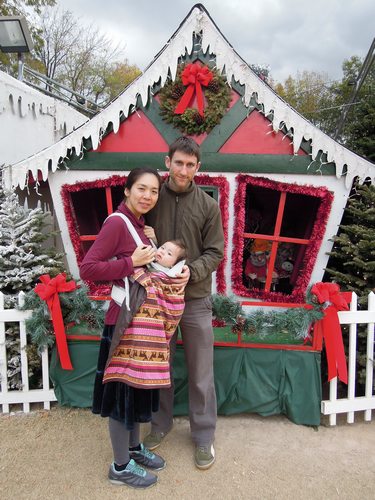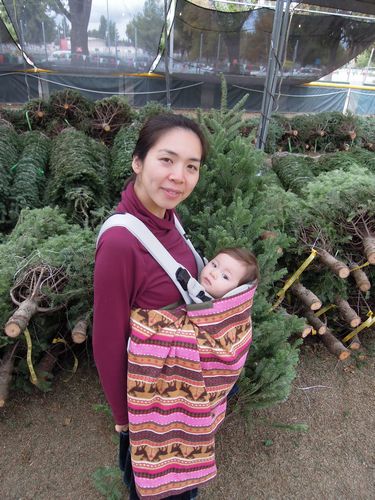 Picking out a Christmas tree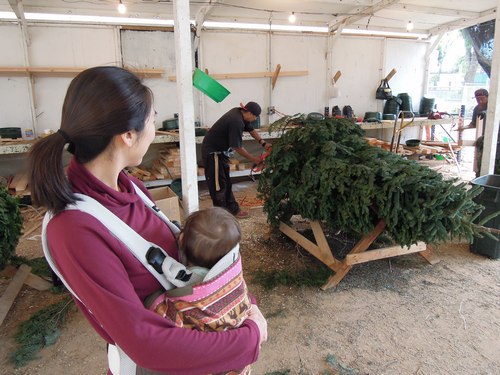 Getting the stand put on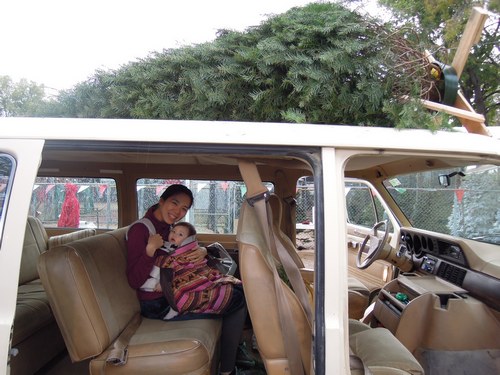 Taking it home!