- - - 6/24/2017 - - -
Bouldering
Melina has started bouldering with me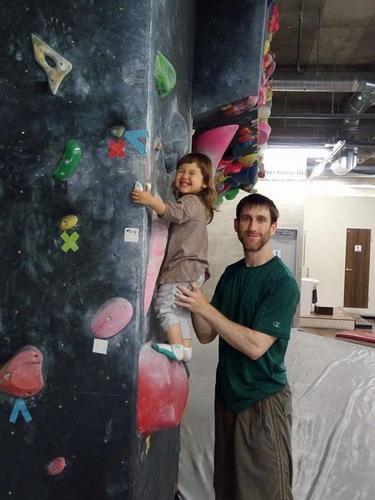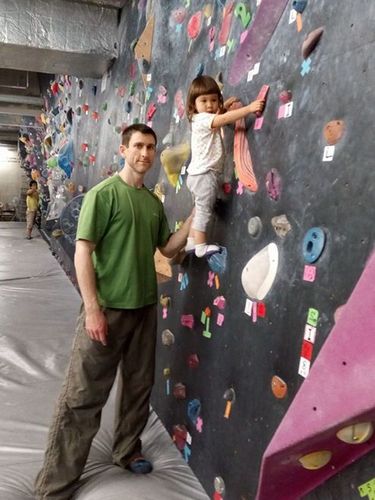 Comments Off
- - - 6/6/2017 - - -
Jeju, Korea
A short trip with the family to Jeju Island in Korea.
Jeju Photos
Arrival followed by Korean BBQ:
We planned to eat as much good Korean food as we could while we were there.

Korean History Theme Park:
Interesting little park with various exhibitions that show how Korea was from the 1960's until today.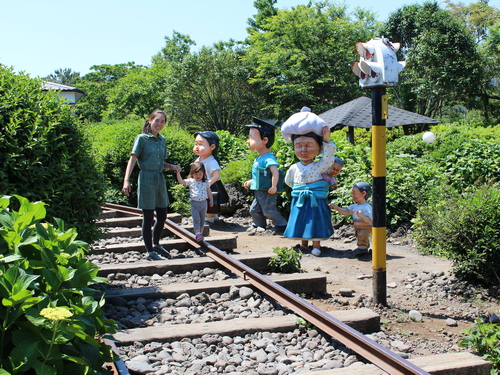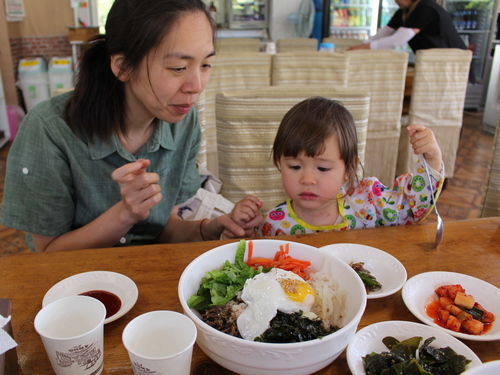 Manjanggul Cave [UNESCO World Heritage]:
An amazing lava tunnel that is one of the longest in the world.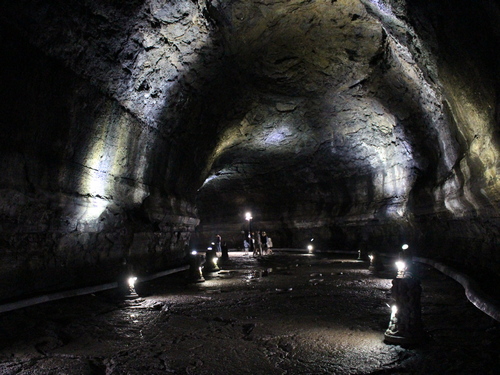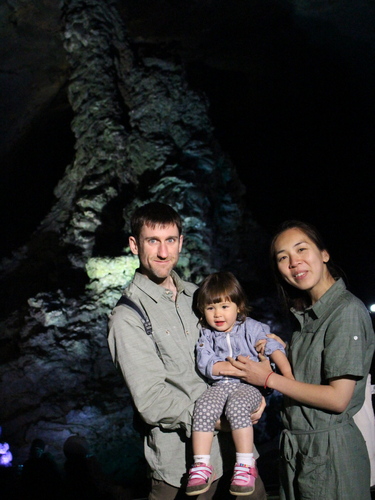 Maze and Cat Park:
Quick stop to run through the maze and pet the cats.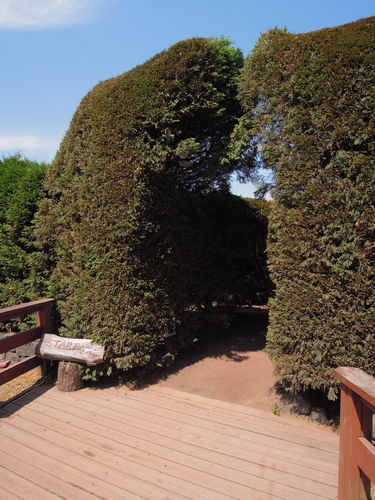 Haenyeo Museum:
Learning about the culture and history of traditional Jeju female divers.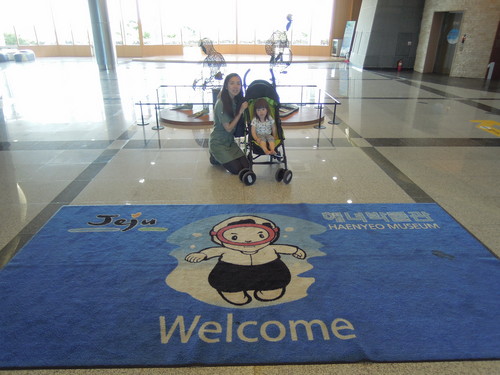 Sunrise at Seongsan Ilchulbong Peak [UNESCO World Heritage]:
We got up early to hike to the top of the peak for the sunrise. It only took about 30 minutes to get to the top, and the sunrise and seeing the crater was a nice relaxing experience.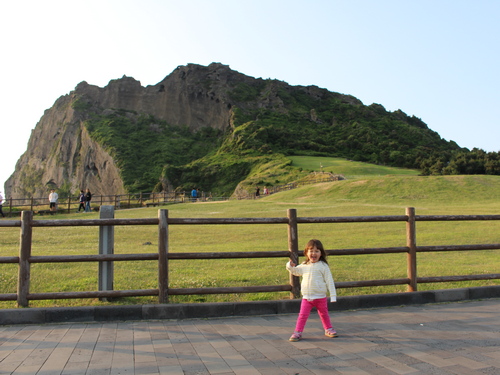 Udo Island:
A ferrry ride to an even smaller island from the island we were visiting. We rode the hop-on-off bus around the island to see some of the nice cliffs, beaches, culture, and also ride horses.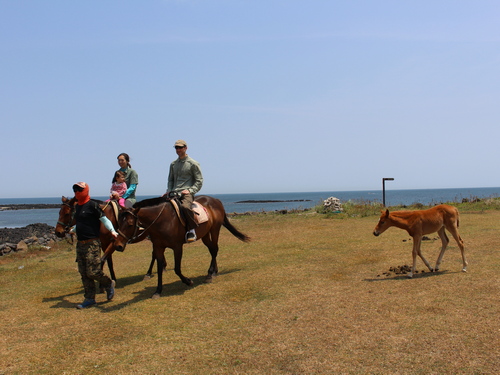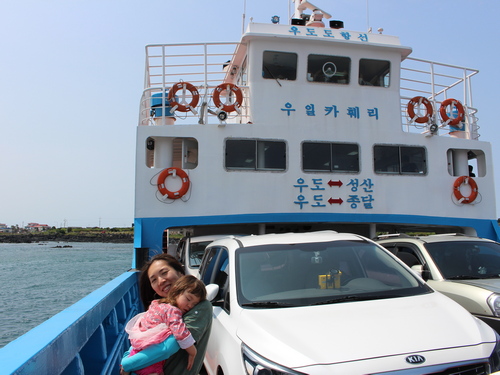 Hiking Mt. Halla [UNESCO World Heritage]:
I got up early the next day, said goodbye to the family, and headed to the top of Mt. Halla which is the tallest mountain in South Korea. It was not a difficult hike, but it was a long hike. It took about 4 hours to get to the top. The change in scenery as I was hiking up was great. Unfortunately, Jeju had not had any rain for a while so the lake and crater were completely dry. I took a different course on the way down and got to see both sides of the mountain.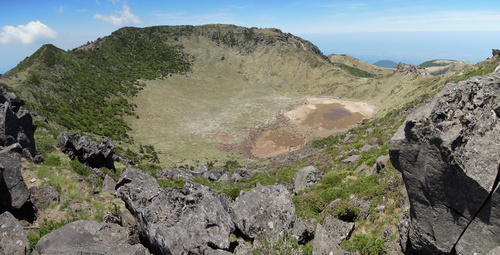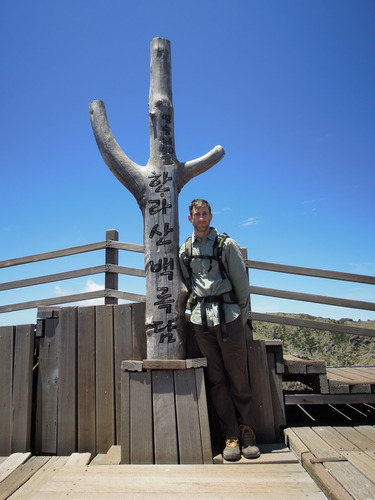 Natural Recreation Forest:
As I was hiking the mountain Suzuna and Melina took a trip to the Natural Recreation Forest near the base of the mountain for their own nature time.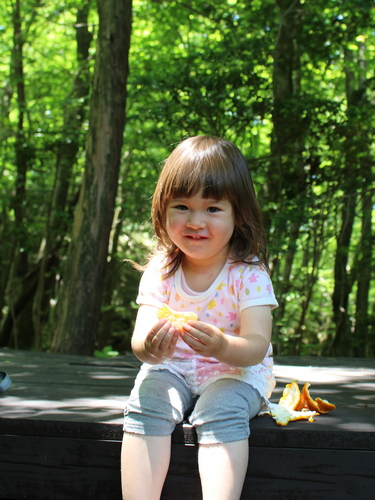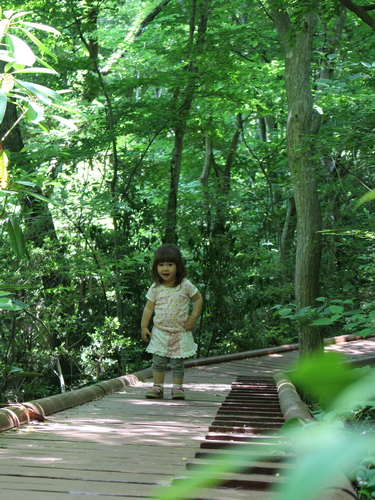 Seogwipo Food Market:
Dinner that night was various Korean food items while walking around market.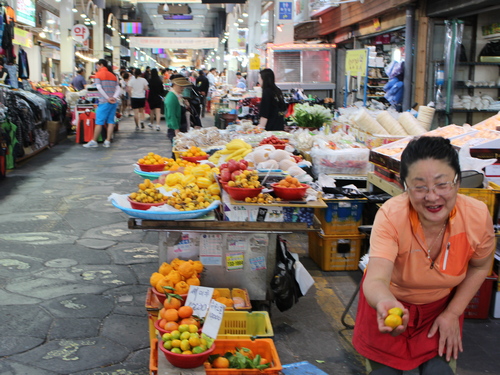 World Seashell Museum:
We had a quick stop at a seashell museum, which also had some nice art pieces made out of seashells, before heading out west.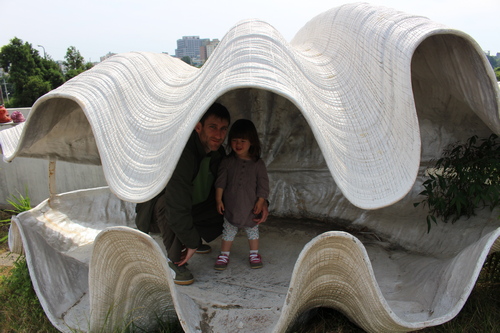 Alive Museum Jeju:
Another quick stop at a trick art mesuem that we thought Melina would enjoy.. we were wrong.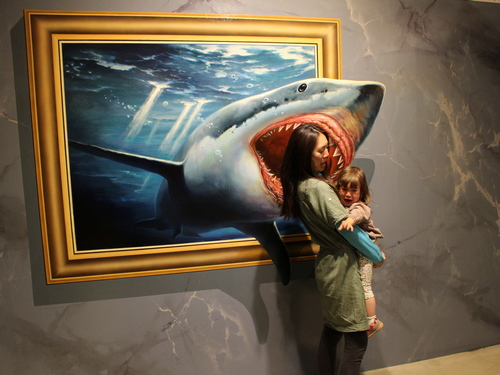 Submarine Tour:
Melina did however love the submarine tour. We got to go on an actual submarine, dive down and see lots of fish.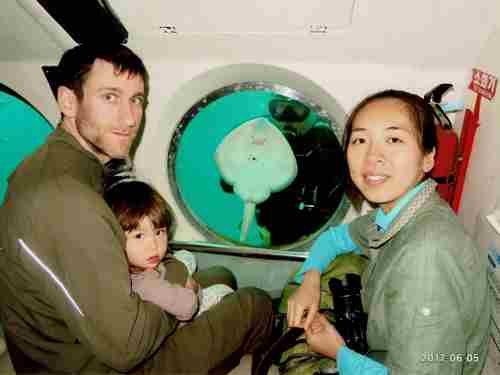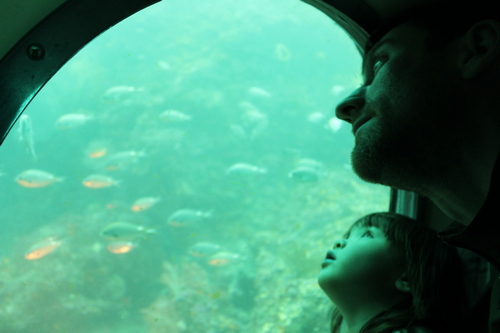 Yongmeori Coast:
We hiked around the small peninsula, that looks like a dragon head, to look at rock the formations.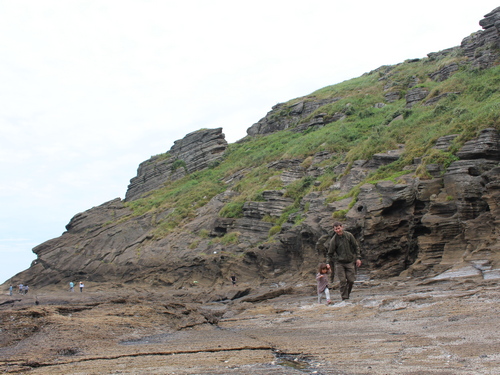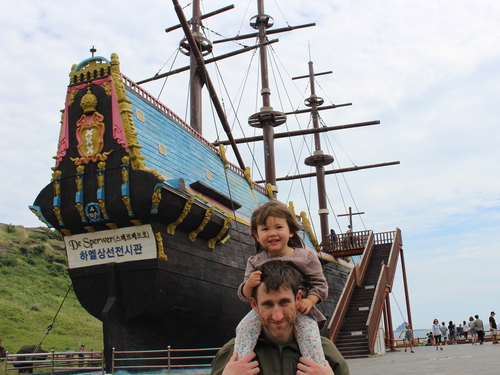 Osulloc Tea Museum:
A widely known tea plantation in Korea. We bought some tea, looked at the tea fields, and sampled their green tea ice cream and roll cakes.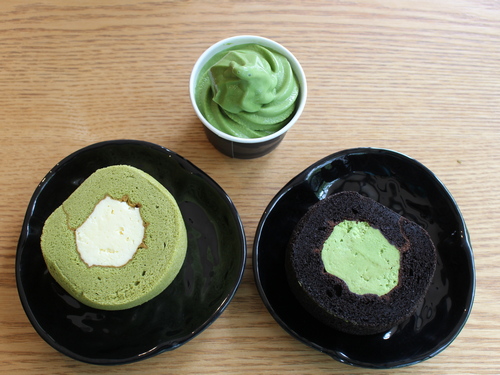 Glass Castle:
Lots of different themed exhibitions made out of glass.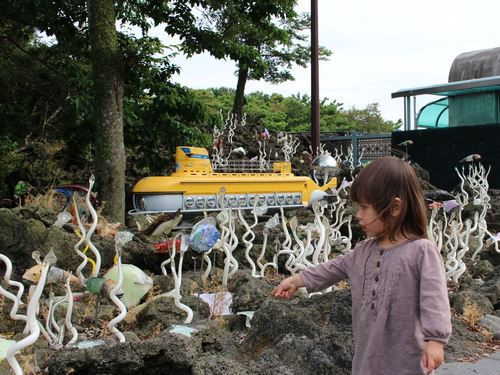 Black Pork Korean BBQ:
Our last night we went to black pork street and ate some very delicious black pork BBQ.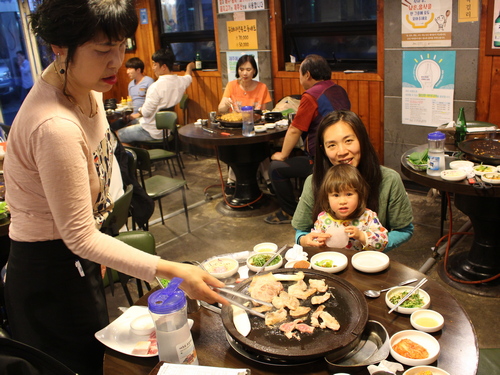 Jeju Dongmun Traditional Market:
Our last morning we toured the nearby traditional market. No Pictures.
Jeju Folklore and Natural History Museum:
It starting raining as soon as we got to the museum. No pictures.
Noodle Street - Korean Ramen:
Different than Japanese ramen, but still very good.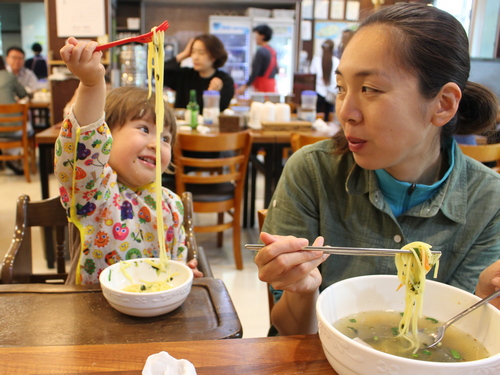 Jeju Mokgwana (Former Jeju Government Office):
Our last stop for a bit more culture, and to feed the fish in the pond, before heading to the airport.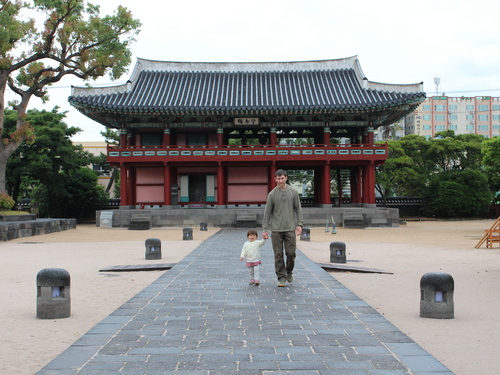 See all the pictures here:
Jeju Photos
Comments Off