Plum Festival
Last week I rode my bike to Fuchu to see the Plum Festival (sumomo matsuri). The festival had all the usual festival foods, but it also had a lot of stands selling really delicious plums. The plums were really just a front for the festival, and most people came to pray and buy the famous black crow fans. The fans bring you good luck for the year to come. Everyone was buying a fan and to my surprise also putting fans in a bin for burning. I then realized that all the people brought their fans from last year back to deposit before buying new ones. I also bought a fan and hung it on my wall, but I will have to remember to bring it back next year. I took lots of pictures and ate lots of good food and plums so look at the Plum Festival photo gallery as well.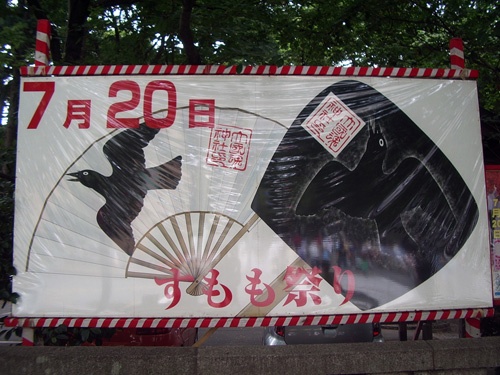 The Plum Festival and the black crow fans.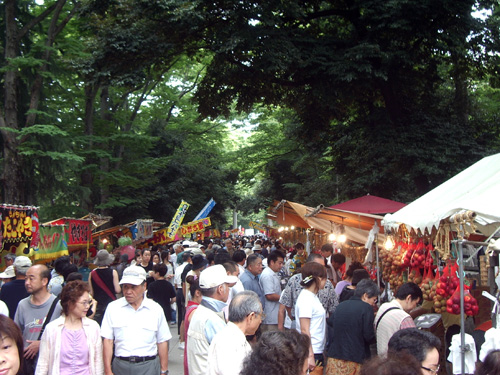 There were lots of people there.