Koganei Park
I am finally posting my pictures of Koganei Park which I took last week. Koganei Park is one of the more famous parks in Tokyo. It is extremely big and features lots of attractions including many grassy areas, surrounding forest, bike paths, children's playground, multiple sports facilities, a famous cherry tree garden, the Edo-Tokyo Open Air Architectural Museum and much more. It is one of the absolute best parks I have ever visited. The liveliness of the park along with the variety of activities amazed me. I have never seen so many families out enjoying the day at the park. The following are just some of the pictures I took when I spent the entire Saturday (May 29th) exploring it.


One of the many open grassy areas in the park.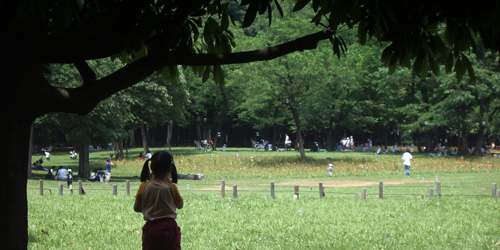 A girl playing with bubbles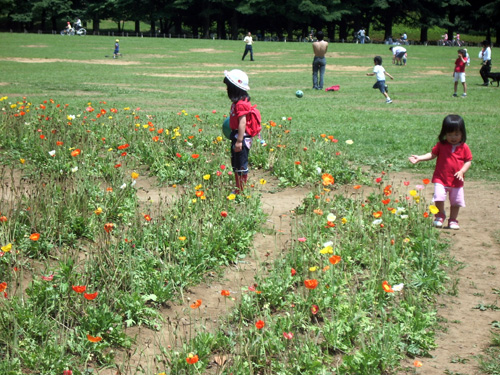 Other girls playing in the flower garden.