Jeremy's Visit – Part 4
The weekend before Jeremy left we took the shinkansen down to Kyoto to see the sights. I absolutely love Kyoto. There is an endless amount of temples, shrines, and history to be found everywhere, not forgetting to mention great food and sweets. We also went around the time of the cherry blossoms which made the experience even more beautiful.
This couple was dressed in traditional Japanese clothes and had the traditional umbrellas to match.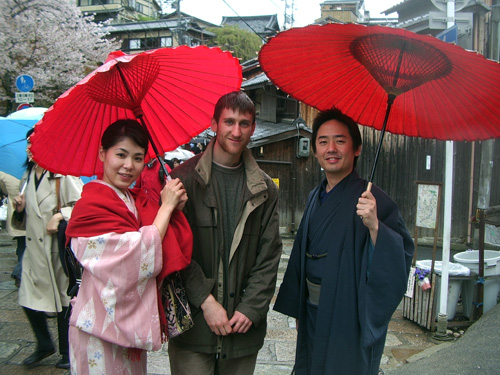 The famous Kiyomizu Temple.
Jeremy wanted to see what a Japanese cemetery was like.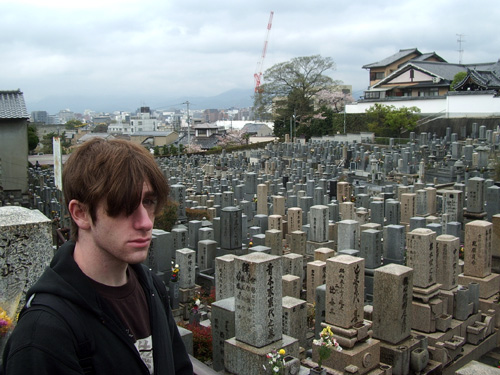 Jeremy touching the love rock.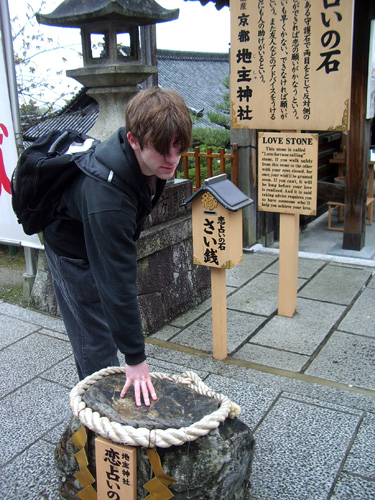 Read carefully. Yet another example of quality Engrish.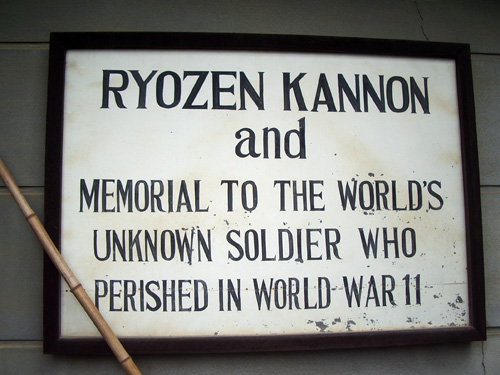 The famous cherry tree at Yasaka shrine.