Sunday Bike Ride
Yet another Sunday without plans, so yet another opportunity to go exploring. I still don't have a bike of my own because I am always able to steal, I mean borrow

, my friend's bike since he doesn't have a lock on it. It's a really old bike and most of the brakes are gone so I have to stop Flinstones style. It was cold in the morning, so I bundled up and headed out east toward Kichijoji. The fist thing I came across was a very familiar sight: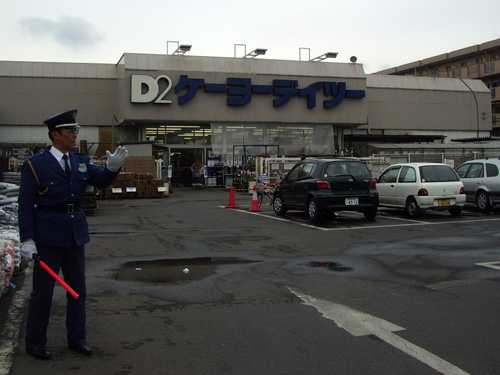 Yup, it's a D2. I haven't seen a D2 since my first trip to Japan over a year and a half ago.
The next thing to catch my attention was an interesting row of 'torii' all built one after another. They all seemed to be different as well as some seemed old and some seemed small etc.
Takahashi plants… It just looked like a nice picture.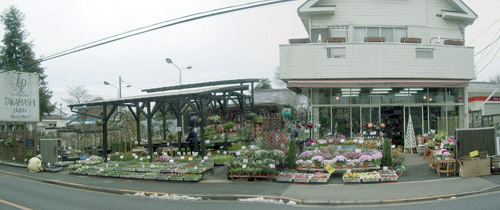 I rode past a driving range and decided to check it out. I would have tried it, but it was 1000 yen for a small basket of balls and there were no open slots… or women for that matter. There were only middle aged men.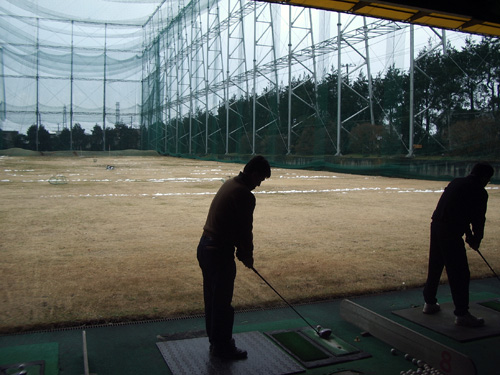 A hospital. Now I know where to go if I fail to stop my bike in time while riding recklessly through the streets.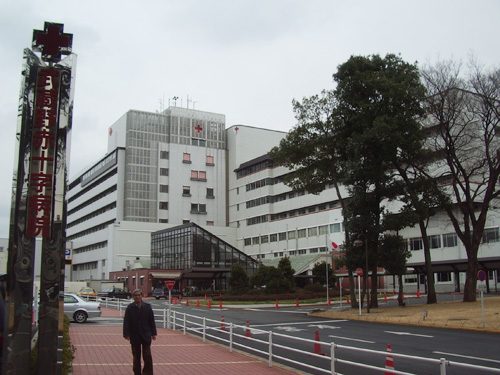 A very nice looking temple.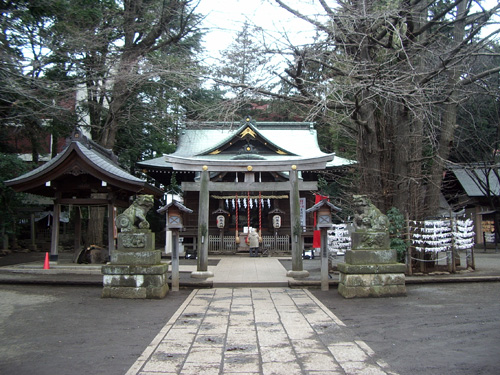 At Musashi Sakai station I found a 'melon pan' truck with a short line of people. I love melon pan so I had to get some. I waited for about 5 minutes for the next batch to be ready and by the time it was, a huge line had formed behind me. I understood why after devouring the fresh melon pan, which is probably the best I've ever had.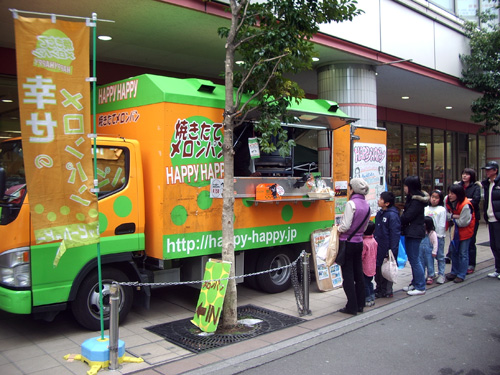 Finally at Kichijoji I went to the Capcom game center. I made it in time for the free Bingo game. Many people always show up for Bingo at the Capcom center and there are a many more people around corners and such than the picture shows. I didn't get anywhere near a Bingo, of course. But I did kill some more people at Tekken5.

While heading home, around Mitaka station, I head a strange sound followed by an extreme slowing of the bike. My rear tire had gone flat. Luckily I was near the station so I took it to a local bike shop. The tire was extremely old and needed replacing. Although it wasn't my bike I figure that I use it more than my friend so I paid for the new tire.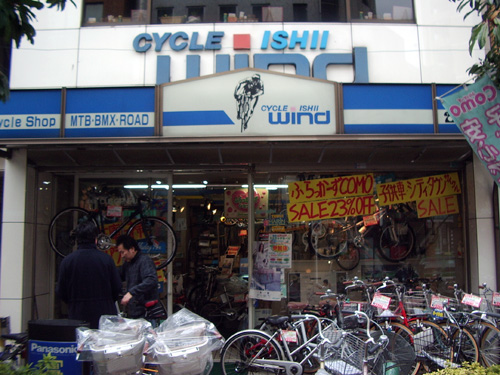 I had about 30 minutes to waste in Mitaka, so while walking I found a 'Taiyaki' shop with a long line. Normally I hate lines, but I had nowhere to go with nothing to go there with. So I waited the 30 minutes it took for my bike to be repaired to get some Taiyaki. It was time well spent as it was delicious.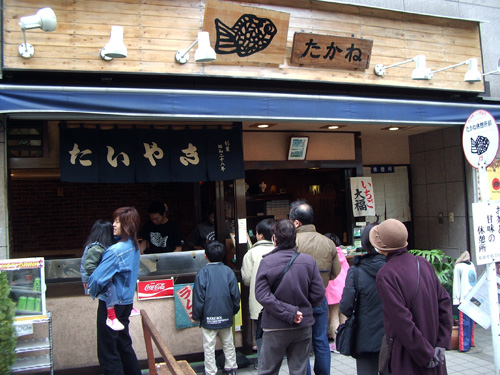 After eating the Taiyaki, I picked up the bike and headed home as fast as possible. I had to get back because I had promised to help my friends make Sakura Mochi. Pictures soon