Takamatsusan
This months mountain was Takamatsusan in Tanzawa. It was a warm but fairly cloudy day, and I had just played in a futsal tournament the previous day so was a bit tired. Still, this time of year there are a few surprises waiting in the mountains…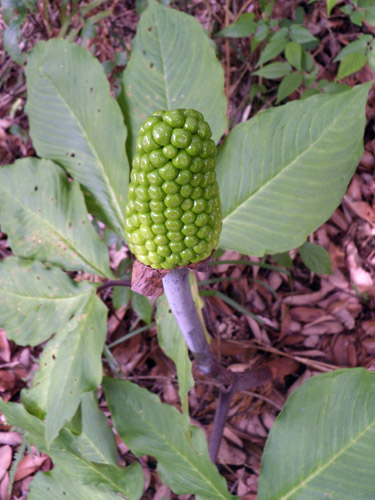 There were a few of these strange looking flowers.
The mountain trail went through various types of terrain and scenery: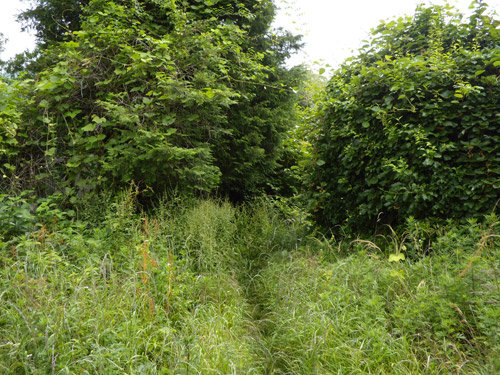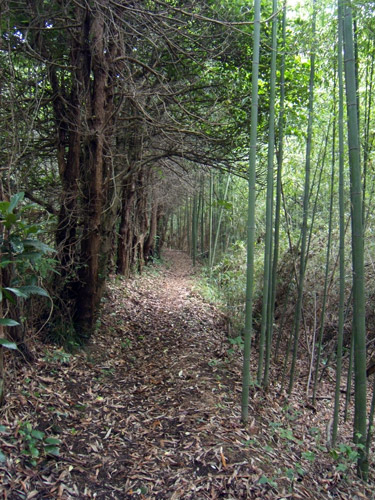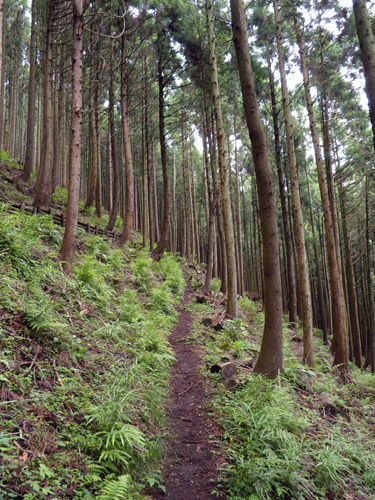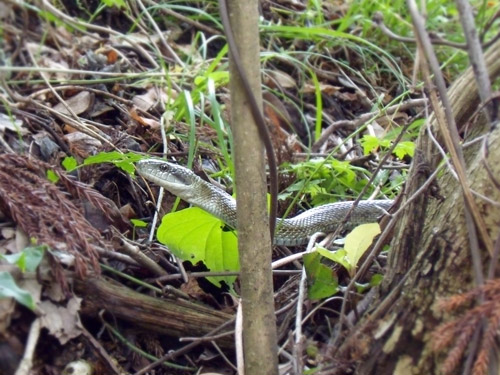 I came across a snake and tried to play with it. Im not sure what kind of snake it was, but it didnt look poisonous so I pet it a few times as well.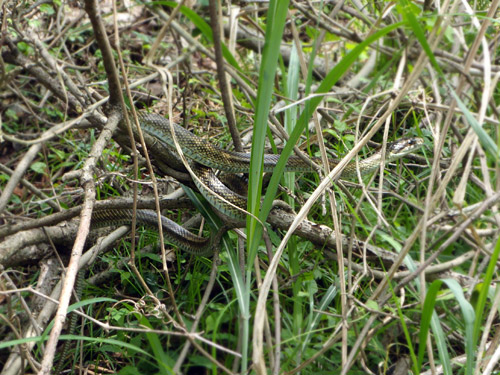 It was a long and beautiful snake.


At the top of the mountain was a clearing, but the clouds were low and there was no view to be seen.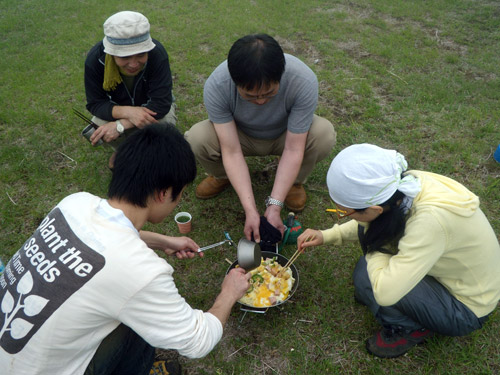 Lunch was yaki-goya-chanpuru-soba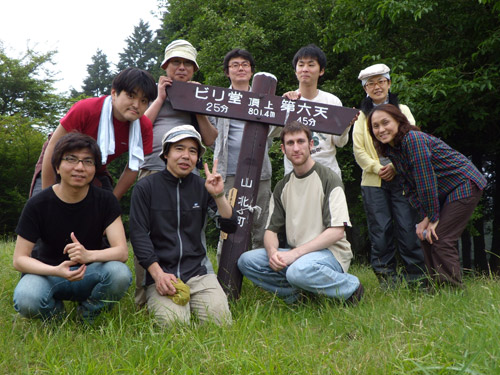 At the top.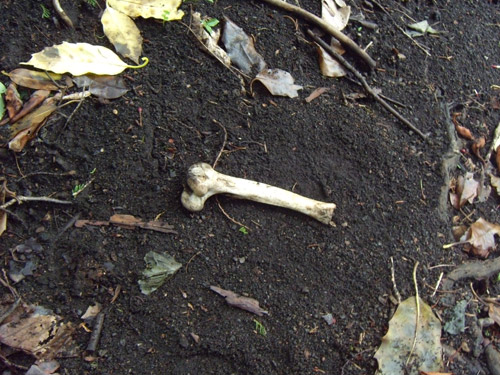 On the way down I discovered a mysterious bone. I wonder to what animal? Human maybe?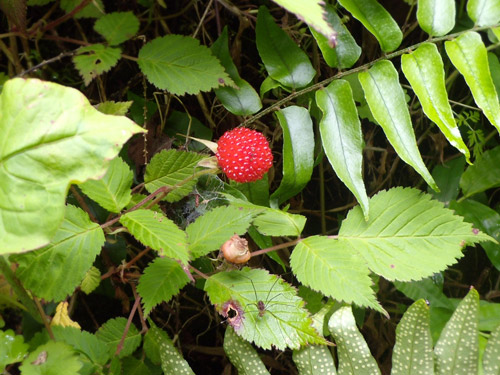 Also on the way down were lots of wild mountain berries. I picked many and ate many and they were very good. Strange that the other people in my group didnt want to try them..