Chichibu Drive to Mitsumine Shrine
The third of November is "Culture Day" a national holiday in Japan, and for the holiday my friend invited me for a drive up north to Chichibu to see some fall colors and a famous shrine. The fall weather was cool and the air beautiful, another perfect day to go see the fall colors. Chichibu, in Saitama north of Tokyo, is mostly mountains and fairly famous for its fall leaves. It is not a convenient place to get to by train and buses, so it was nice to have a friend with a car.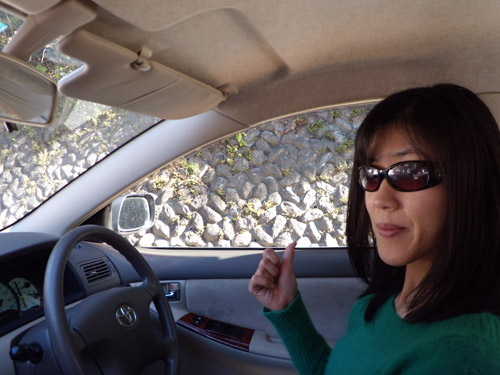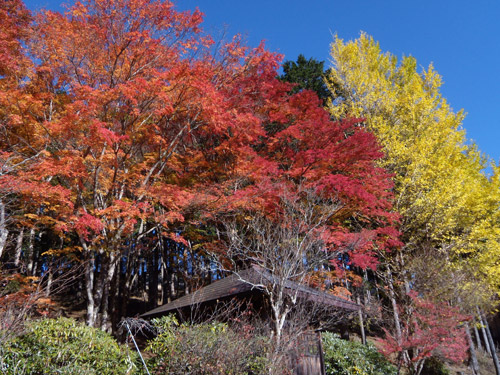 The fall colors were beautiful.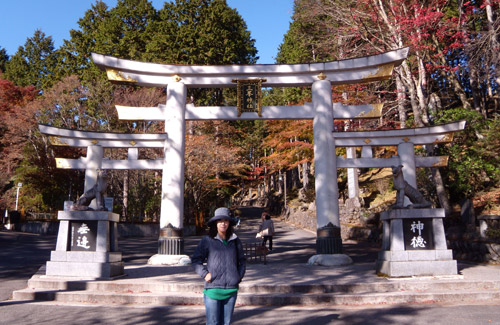 The entrance to Mitsumine Shrine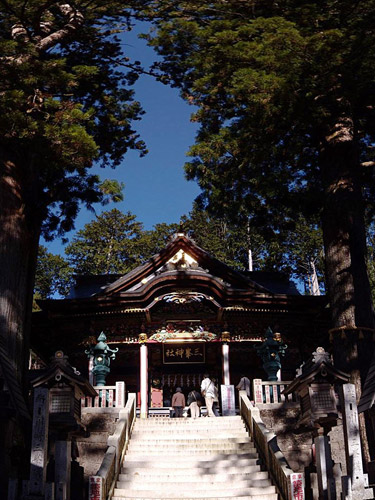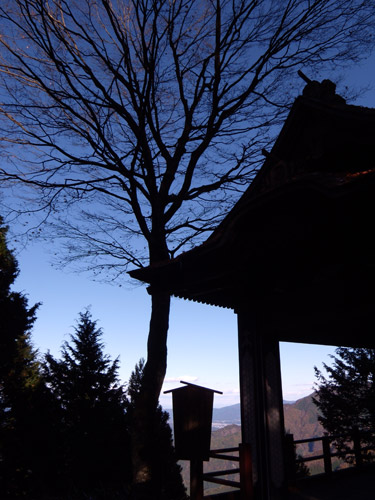 The shrine is atop a mountain and the view down was also great.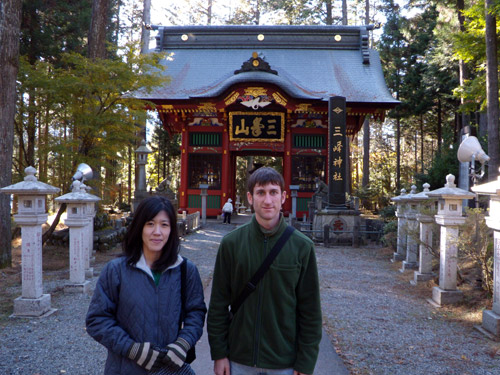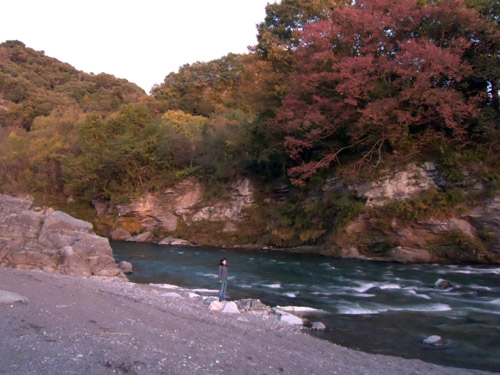 On the way back we stopped at Nagatoro to see the Arakawa river.