Shibamata Tour
It had been almost a year since I last met with Mr. Hara. I am always excited to see what interesting places and foods he introduces to me next. This time he took me to a place called Shibamata, the focal point of the movie series referred to as 'Tora-san'. We went to 'Taishaku-ten' temple to view the elaborate wood carvings and Japanese garden. He also took to me a famous restaurant in the area that specializes in serving Carp. To sum it up we crossed the Edo river and took a walk to a very famous 400 year old cherry tree.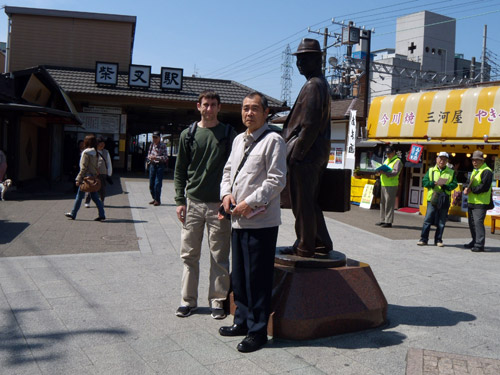 At Shibamata station in front of a statue of Atsumi Kiyoshi, the actor that played Tora-san.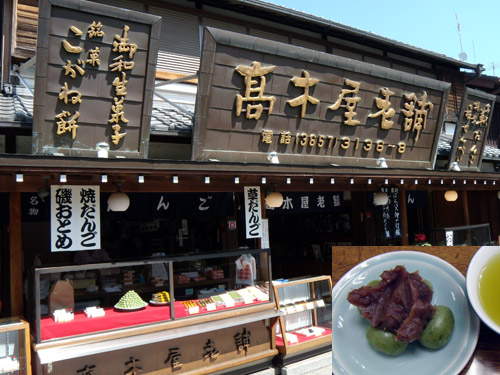 Before lunch we had a snack of the famous sweets of the area: kusa-mochi.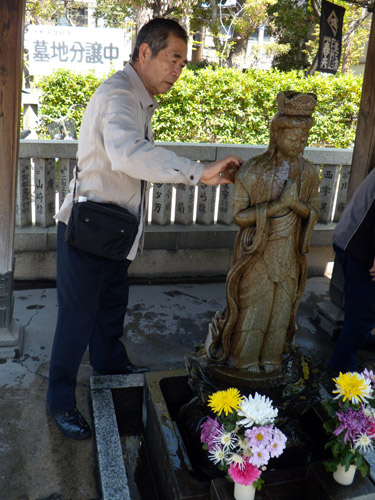 Washing the parts of the statue heals and protects those parts on your own body.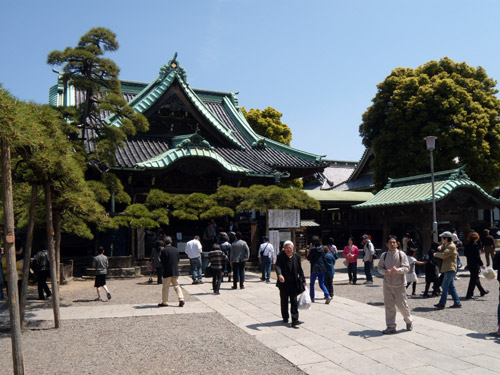 Taishaku-ten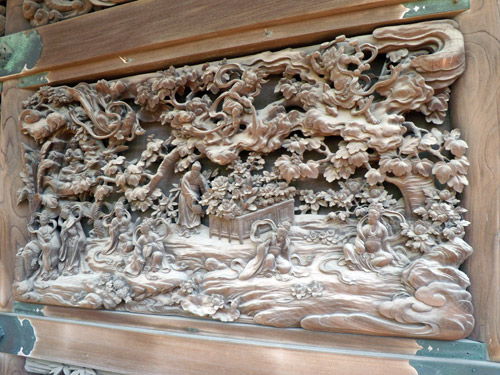 One of the intricate wood carvings that surround the temple.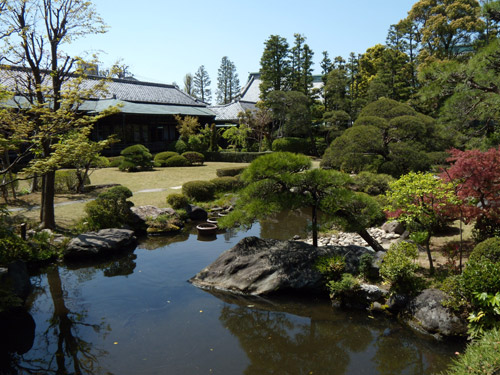 The garden of the temple.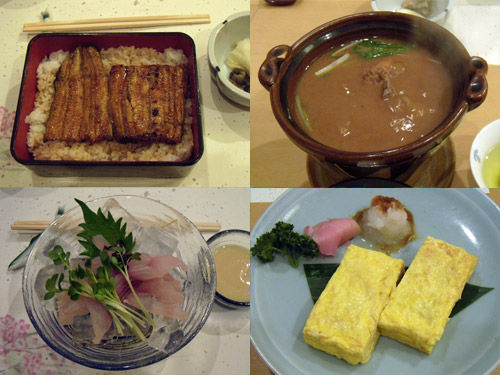 Lunch! Unagi, carp miso soup, carp shashimi(arai), and unagi filled eggs.
Carp was not at all what I imagined it to be, it was quite nice. Im sure the preparation has a lot to do with it as well.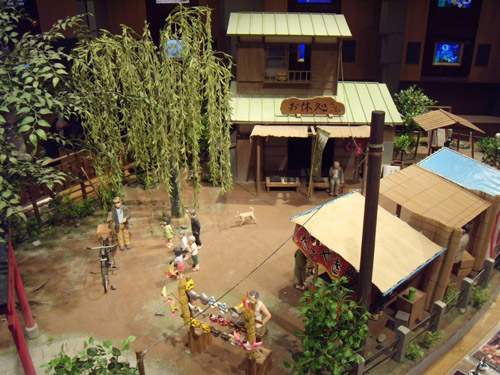 The Tora-san museum where I learned all about the history and characters of Tora-san.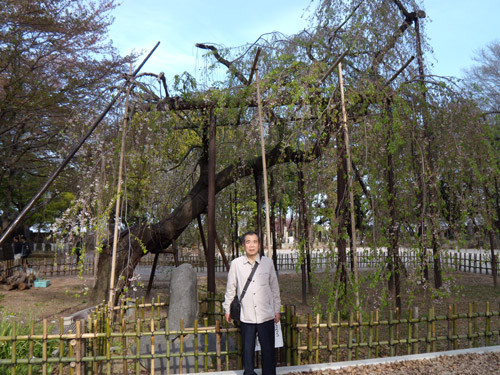 The 400 year old shidare-sakura tree.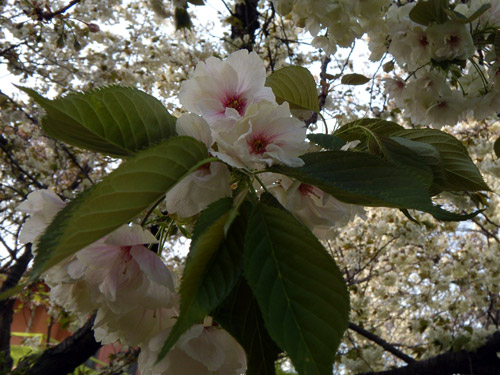 A different variety of sakura called ukon-sakura. It blooms a little after the other sakura have fallen.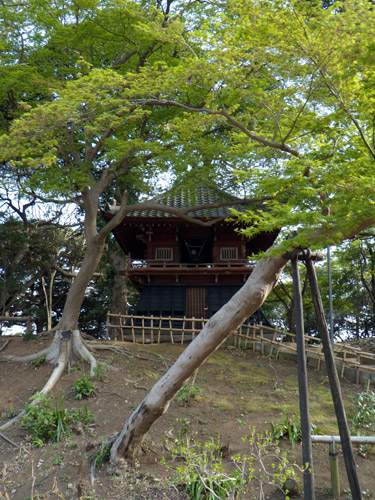 A bell tower near the famous sakura tree.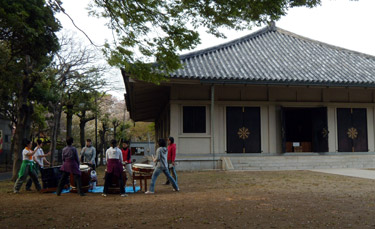 Before heading back, we stopped to listen to a Taiko band practice.