Oiso to Takatori hiking course
It was a beautiful Sunday, and I slept in. It was too nice to stay indoors but too late to go climb a mountain. A quick search of short hiking courses near where I live turned up an interesting result. A few minutes later I was off to Oiso to hike up Mt. Takatori.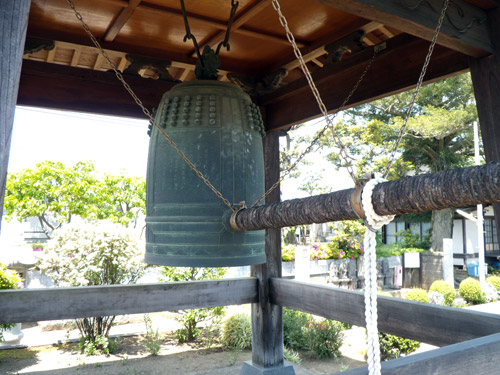 First stop was a bell at a shrine, which I of course rang.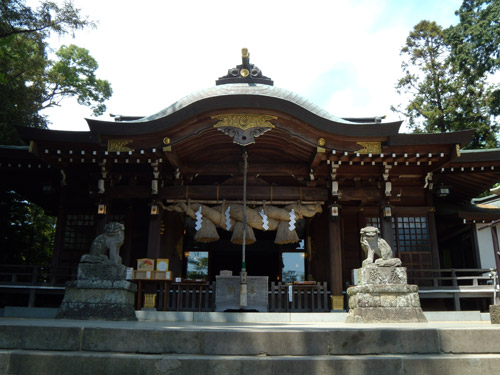 It was then a short walk to 'Rokusho' shrine. The fairly famous shrine has been there since year 718.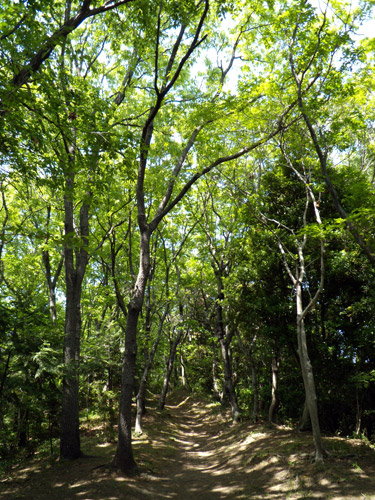 From the shrine it was into the new green of spring as I walked over and down Kamisoroi hill.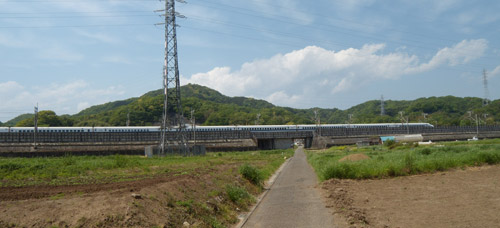 Under the shinkansen track.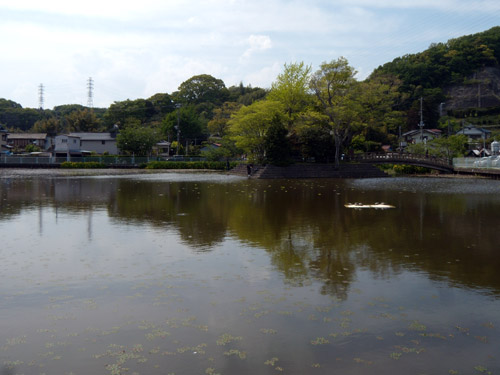 Past 'East Pond' where some people were fishing for Black Bass, Bluegill, and Snakehead(Raigyo).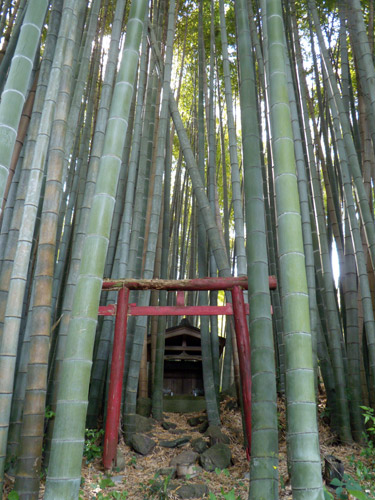 The base of Mt. Takatori. From here it was only a short 30 min hike to the top.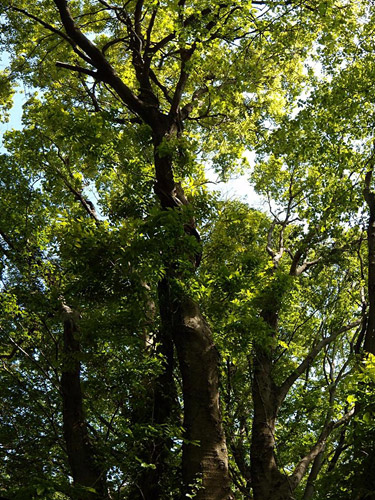 The spring green was beautiful on the way up this mountain as well.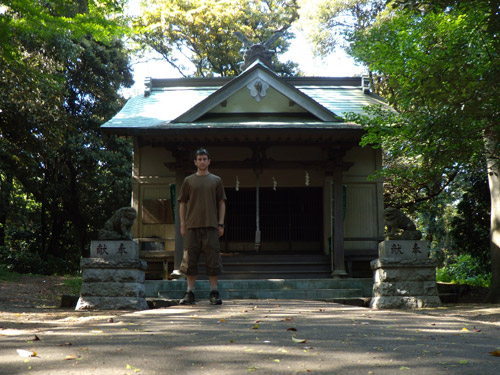 Takatori shrine at the top of Mt. Takatori.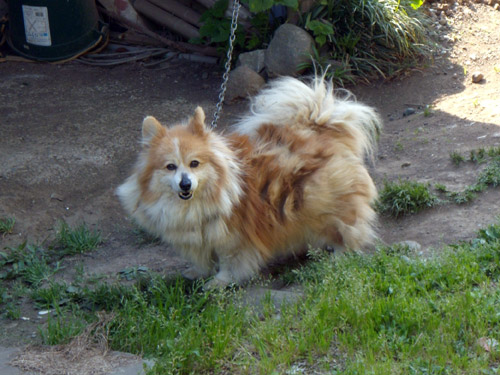 Back down the mountain I was greeted by a cute dog.
On the way back home I stopped into the Ofuna bath house to relax. Although the hike was not very difficult the weather was wonderful and there were lots of interesting things and people along the way.