Tottori
It was Memorial Day weekend and I had 4 days off work. Well… 3 and a *sick* day.
For the first part of the weekend I went to Tottori again to visit some friends. Unfortunately, a typhoon was also heading to Japan for the weekend. We had lots of rain which was followed by lots of rain+wind. We did, however, go visit 'GeGeGe no Kitaro' street. Other than that we did a lot of talking and baking sweets.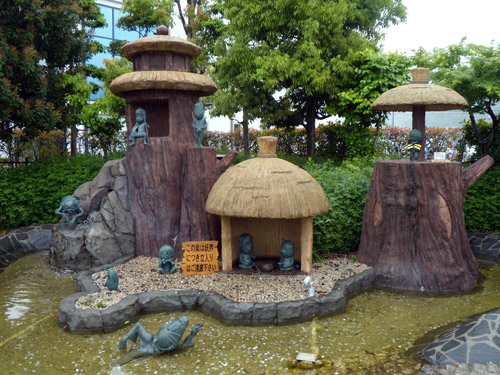 At GeGeGe no Kitaro street.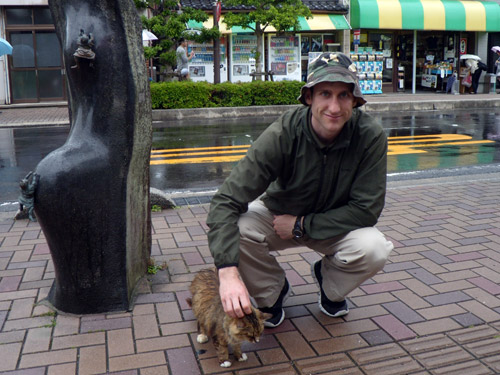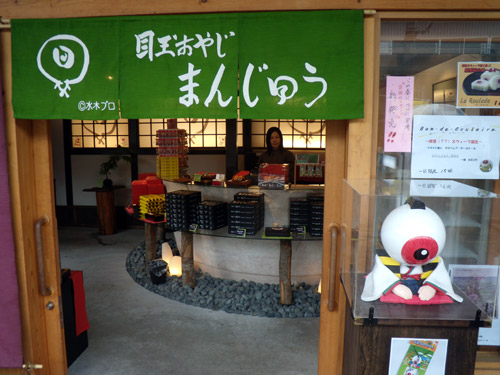 'Eyeball Father' sweet shop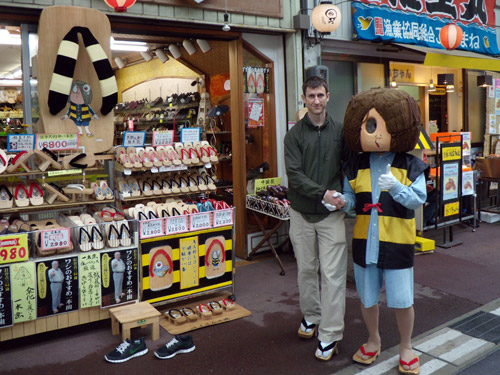 I got to try on some geta and shake hands with Kitaro.

Looking at how close the typhoon is getting.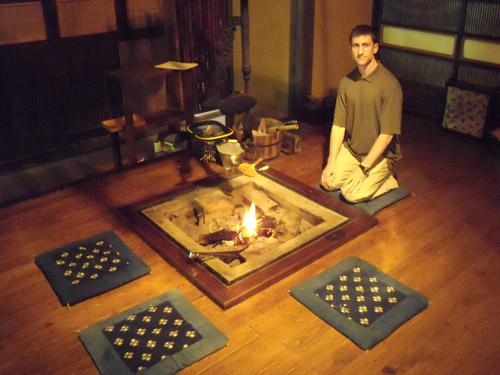 At a Soba restaurant built from an old style Japanese house.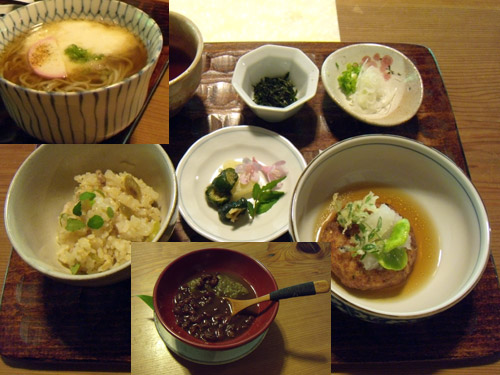 The Soba set with dessert.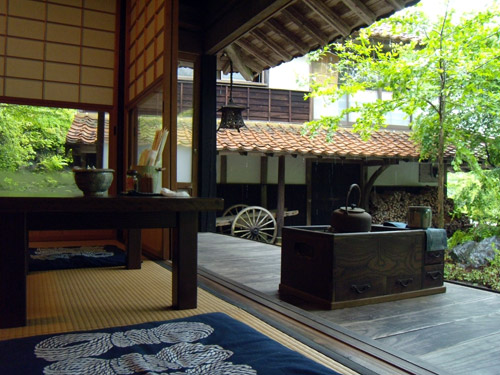 It was raining quite hard, which made the atmosphere and view that much nicer.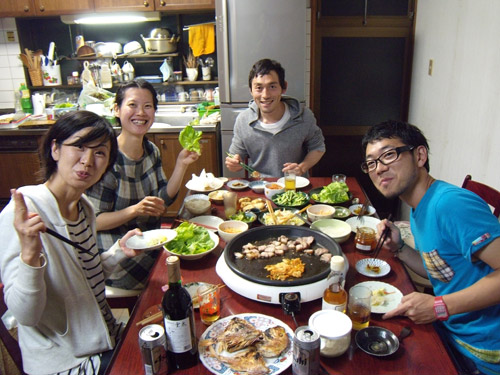 Dinner with friends.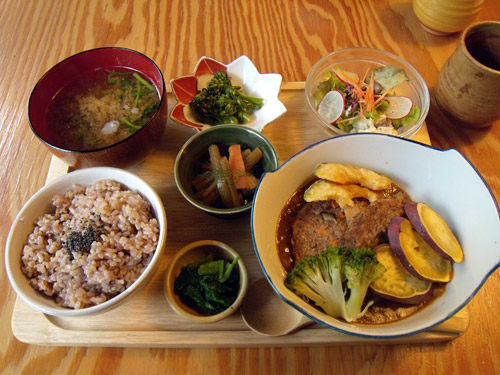 Before I left my friend took me to a delicious vegetarian cafe.