Homemade Ramen Party
Ramen is one of the most popular foods in Japan. Every shop has its own unique 'soup' and preparation. After eating an atypical amount of Ramen one week and seeing a Ramen special on TV, I thought I would try my hand at making my own Ramen. It was a great excuse to have another house party.
For my 'soup' base I used a chicken carcass, pig feet, pork skin, and pork meat, along with various vegetables and other ingredients. I also wanted to use pork bones, but it was harder to find than I thought. I made the soup and let it simmer a good 24 hours before our Ramen party. My Ramen was actually pretty good for a first try.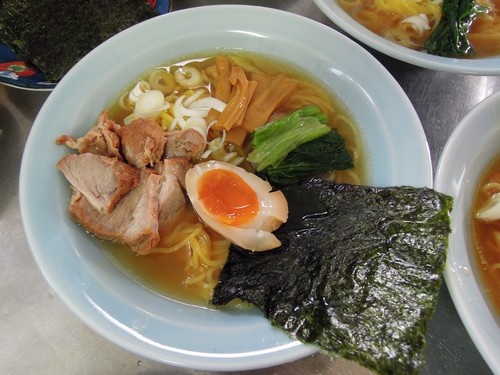 The finished Ramen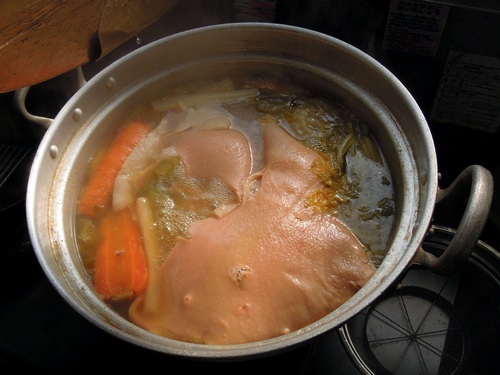 My 'soup' in progress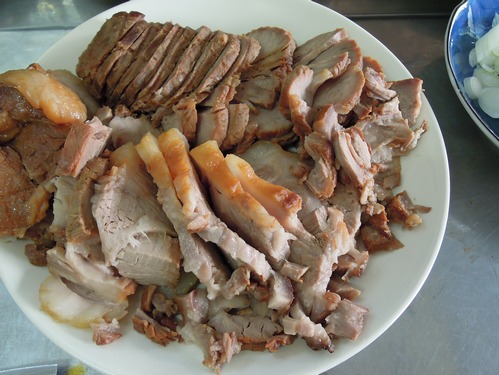 My 'chashu'. Marinated meat atop most ramen.