Zao
For Memorial day weekend I took a trip up north to Yamagata prefecture to do some mountain climbing and go to the famous Zao onsen. We went up to and then hiked all the way around 'Okama' or the big crater lake of Zao. After that we hiked to Mt. Kumano and then all the way down to Zao hot springs town. It took us a lot longer than we thought to make the journey and it stared to get dark before we made it all the way down. When we finally made it to Zao we were very tired and decided the local specialty of grilled mutton was the perfect way to replenish some energy. Finally we relaxed in the famous waters of the onsen where long ago "a wounded warrior is said to have drawn an arrow out of his body and cleaned the wound at a spring only to find that the injury healed miraculously quickly and well".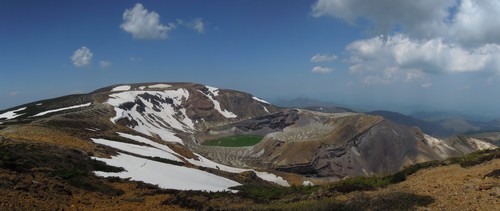 The crater lake from above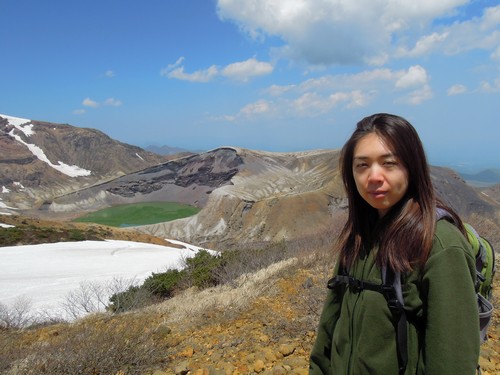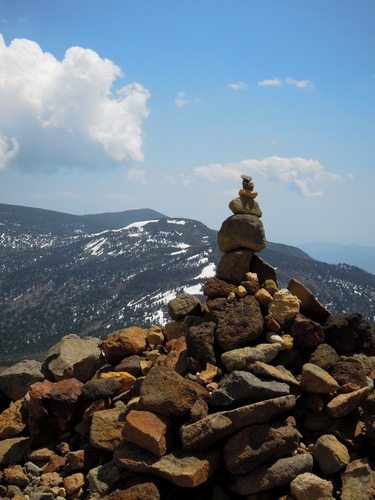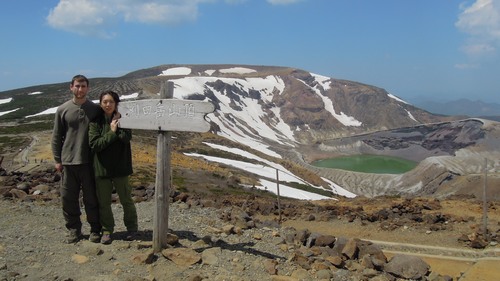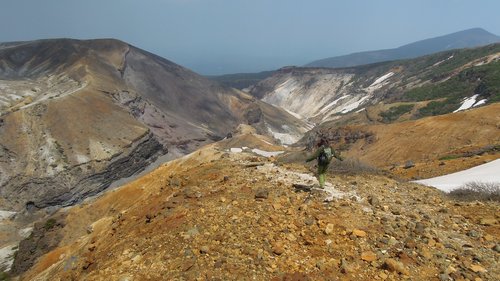 Starting the journey to the lake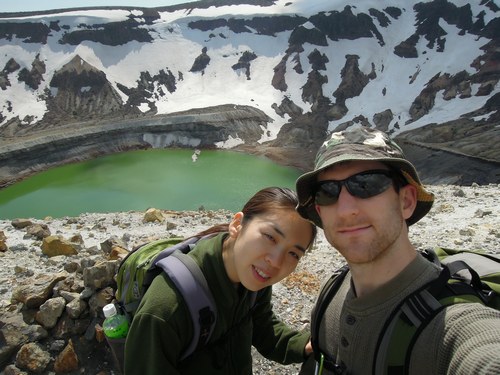 Above the lake
="http://www.andysensei.com/blog/wp-images/pictures/Japan/Tohoku/zao08.jpg" alt="" />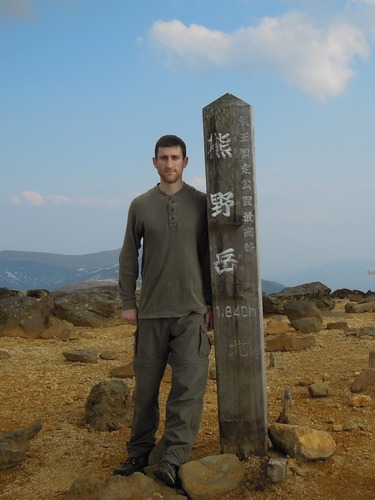 Mt. Kumano (1840m)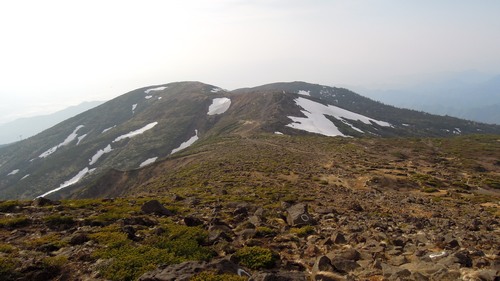 On to the next peak..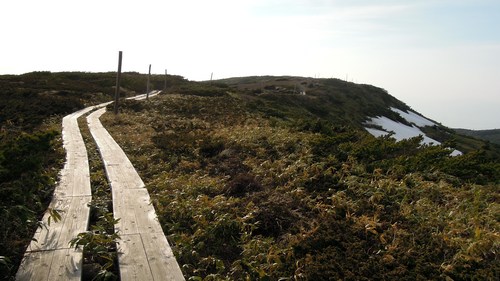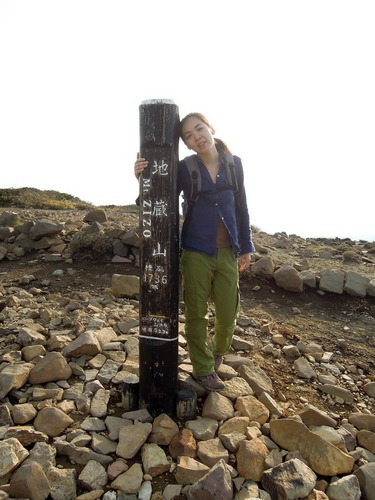 Mt Jizo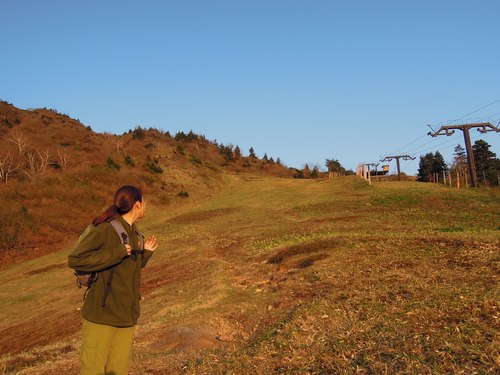 The lift was not running so we hiked down a lot of ski slopes to get to Zao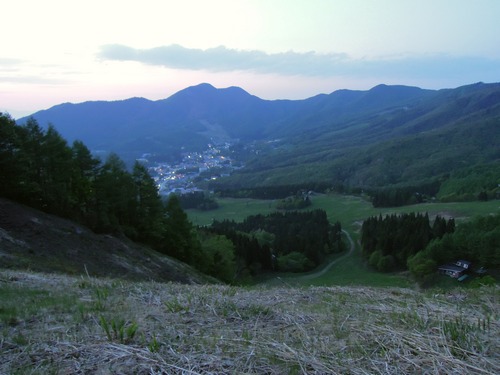 One more very steep (36deg) slope before we arrive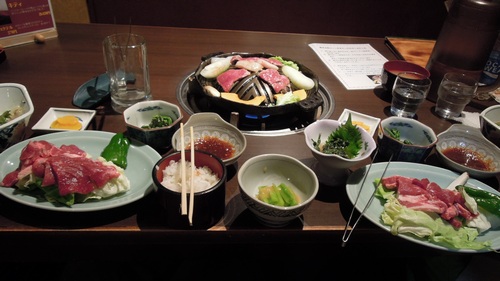 Grilled mutton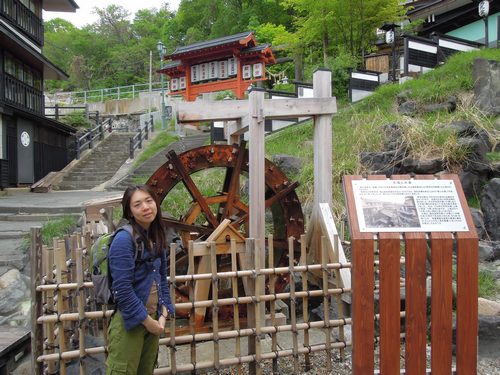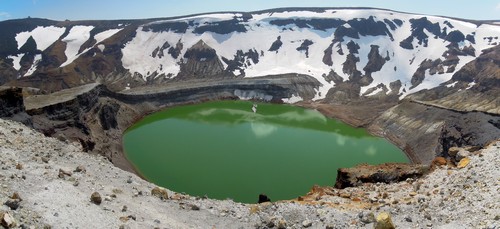 Another view of Okama from the top.