Summer Vacation 2005
This summer I was not able to travel overseas, but I had the opportunity to travel to 2 places within Japan. Traveling in Japan is actually more expensive than if I traveled overseas, but it was also very interesting to further explore this country I live in.
- Shikoku -
One of my friends was returning to her hometown for her summer vacation and invited me along for the ride. Her hometown is Ehime which is in Shikoku (see map). I have never been to Shikoku and thought that it would really be interesting. So, on the very first day of my vacation, August 5th, at 4:30 in the morning I got up to catch the 5:00 train to the airport. When I arrived in Ehime my friend was there with her car waiting for me, as she left a few days earlier. For the next 5 days we drove around Shikoku. I got to see many interesting things as well as meet many of my friend's friends. Here are just some of the highlights from my trip:
-Shimanamikaidou: These recently built bridges from Ehime to the mainland of Japan were quite amazing to look at. Also, if you come at the right time you can see natural whirlpools in the ocean beneath the bridge.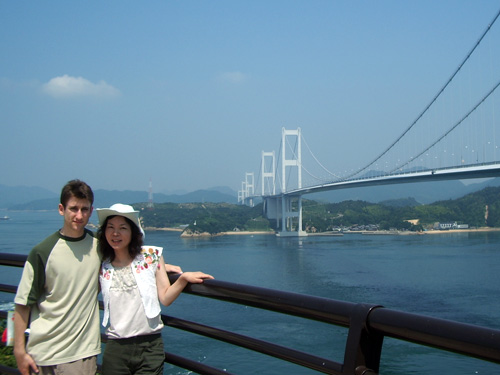 -Imabari Castle: A nice castle with a good view of Ehime's natural features.
-Sushi: My friend's uncle owns a sushi restaurant so we got to eat lots of really good and free sushi.
-Inaka: Which means countryside or away from the city. I stayed at one of my friend's friend's house which is up in the mountains and surrounded by rice fields and mikan trees.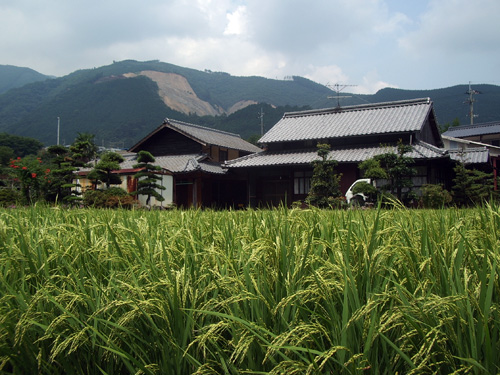 -Fireworks: We went to a fireworks festival in one of the small towns in Ehime. The fireworks were amazing as since it was a small town it was not very crowded, and we got to sit so close to the fireworks that the ash and cardboard came raining down on us. I enjoyed these fireworks much more than any in Tokyo where you sit far away and there are so many people that it is hard to even walk.
-Konpirasan and Udon: We took a trip to Kagawa to a place which is very famous for udon. While there, we took an udon making class and made udon, after which we got to eat the udon we made for lunch. We then climbed up what seemed like endless steps to get to the temple at the top of the mountain.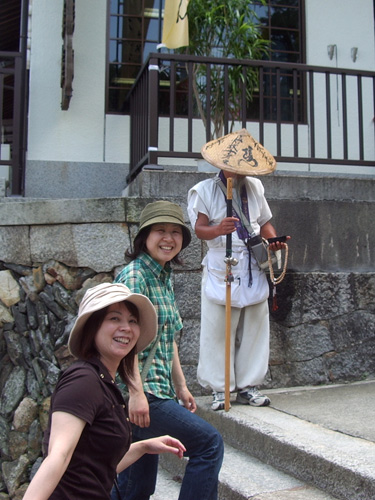 -Kamegamori: We took a drive up the mountains and went hiking along a beautiful path with so many green plants that it looked like a carpet. The drive was also quite fun as many parts of the road had washed out and we drove over what seemed like half finished bridges.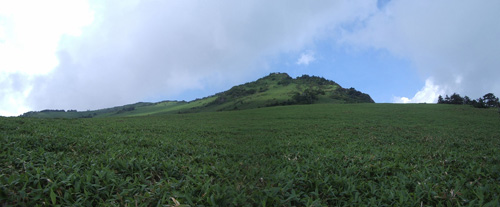 -Mt. Ishizuchi: This has to be my favorite part of the trip. We climbed to the top of the highest mountain in Shikoku. This mountain is not only amazingly beautiful, but also quite difficult to get to the top. There is a series of metal chains as you climb the rock face, sometimes at almost a 90 degree angle, to get to the top. Then to get to the very top of the mountain you have to walk along the ridge of the mountain where if you fall in either direction, it is a long way to the bottom.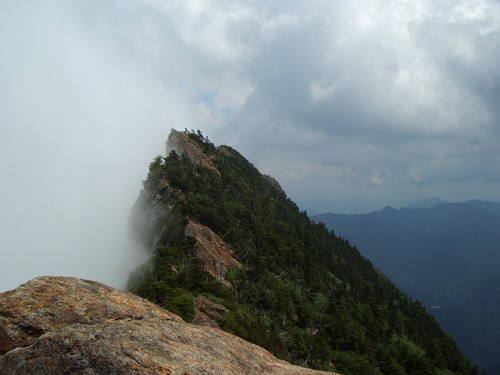 -Dogo Onsen: After climbing a mountain there is nothing better than to relax at an onsen. This is one of the oldest and most famous onsens in Ehime. There are a lot of good sweet shops around the area as well.
-Mikan Juice: Mikan is the most famous product of Ehime. I drank mikan juice almost every day as it was delicious and in abundance everywhere.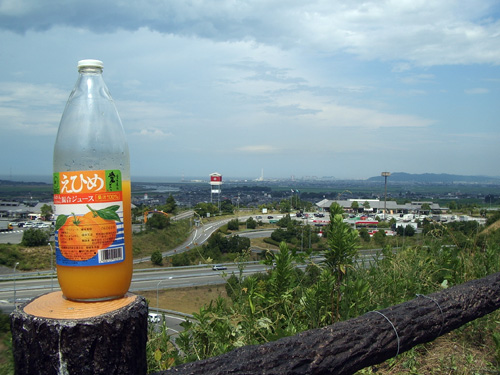 - Hokkaido -
When I came back from Shikoku I still had about a week of vacation left. So I went with a different friend on a trip to Hokkaido. I was exited to go back to Hokkaido but this time in the summer. I wanted to see what has changed and how different it would be compared to the winter. Yet again I had to get up at 4:30 in the morning to get to the airport on time. Once we reached the airport in Hokkaido my other friend who lives in Hokkaido, the same one I met in the winter, picked us up in his car and for the entire day acted as our guide. He took up to exploring around and to secret places accessible only by car. My friend and I had literally done no planning before we left so it was great to not have to think for while. For the rest of the time we pretty much planned every day in the morning of said day. After a few days in Otaru and Sapporo, we decided to travel south to Hakodate and also get into Aomori. Again, some highlights as it will take forever to describe the entire trip:
-Exploring in the car: Hiking to moss covered rocks, free mushroom soup, lots of carrots, the onsen colored river, showa shinzan volcano, beautiful lake, fighting with bears, big mountain, pristine field, sunset at the western-most point in Hokkaido, Otaru at night, Viking.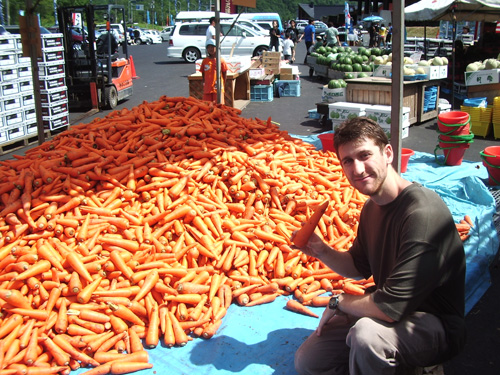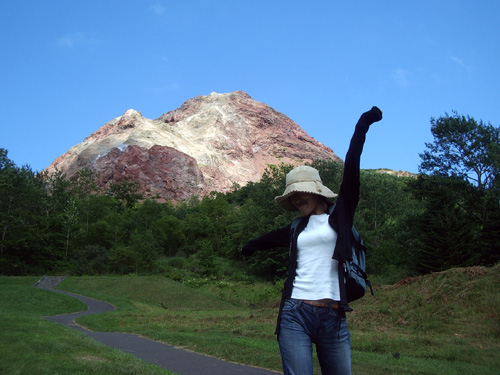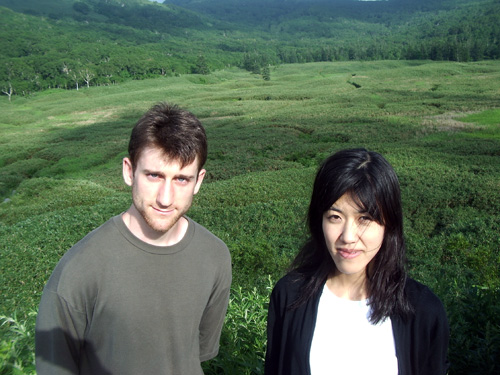 -Otaru: I got to explore Otaru again but without all the snow and cold. I was amazed at how much I remember and also at how different it was.
-Lakeside Osen: This has to be one of the absolute best onsens I have ever been to. Natural water coming out of the ground as you relax to an amazingly beautiful lake and mountain scene.
-Hokkaido Seafood: Delicious!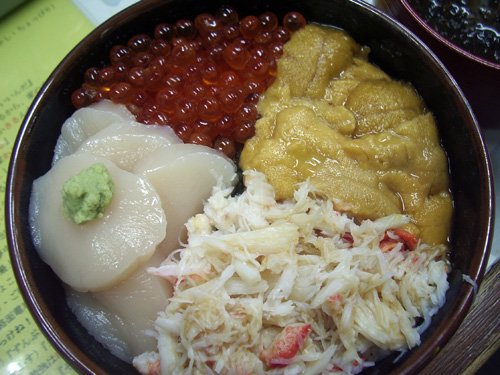 -Sapporo's parks: The parks are just as beautiful in the summer as they were in the winter, except with an abundance of life and not packed with tourists.
-Shiroikoibito Chocolate Factory and the OkuraYama Ski Jump: These are two places I went to in the winter as well but really wanted to come back to in the summer. The chocolate factory was the same as before except this time I understood a lot more of the Japanese and ate a lot more of the cakes and sweets. I was really happy to go back to the ski jump hill as well. When I was there in the winter it was snowing so I did not get a view of Sapporo. This time the view was amazing.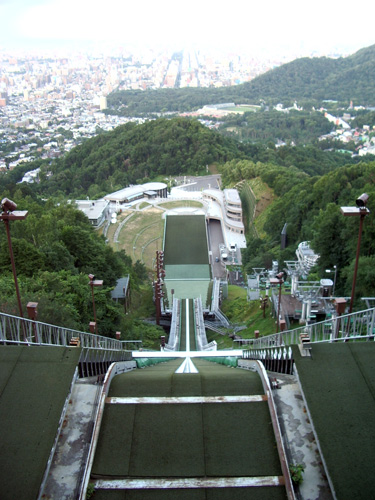 -Hakodate and Lake: In the morning we went to the morning fish market and then in the afternoon took a long bicycle ride around a lake a little north of the city. We had a lakeside picnic for lunch and back in Hakodate had some really good seafood for dinner.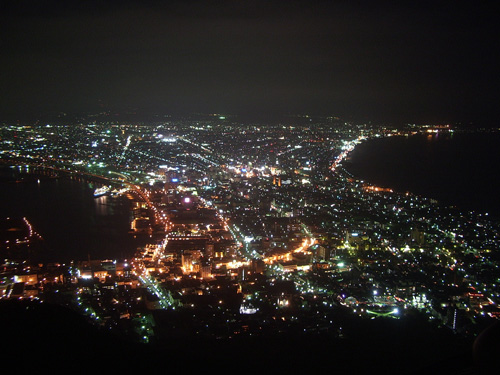 -Pentagon shaped fort thing: After a breakfast of Japanese sweets at a local shop explored the fort thing. We went to a museum in the middle of the fort and I got an English translation of the guide that was so full of misspellings and grammar errors that even I had a very difficult time understanding what it was saying. We also checked out the old churches and famous building before heading down to Aomori.
-Aomori: To get to Aomori I got to take a train that went under the ocean. Surprisingly there were even some train stops under the ocean! Aomori also had good and really cheap seafood. I got to finally stay in a capsule hotel! We then took a bus to a cable car and mountain hiking, followed by hitch hiking and another really famous onsen. Then 'ekiben' and shinkansen ride back to Tokyo.

Photo Galleries soon. Hopefully…