Naha Hari
Every year during Golden Week there is a festival in Naha called the Nara Hari festival. A Hari is like a giant canoe, and teams race them down to one end of the port and back. One person in the front hits a gong to keap everyone in beat. I guess I am lucky, because I got to actually participate in the race.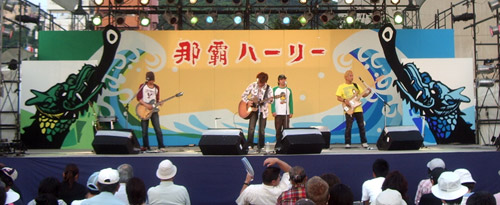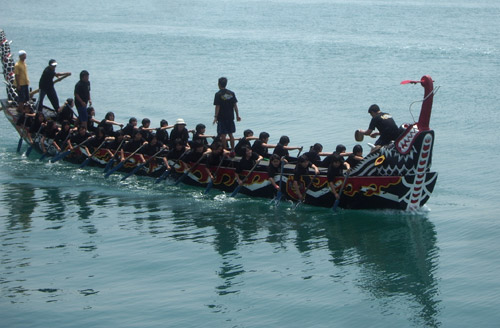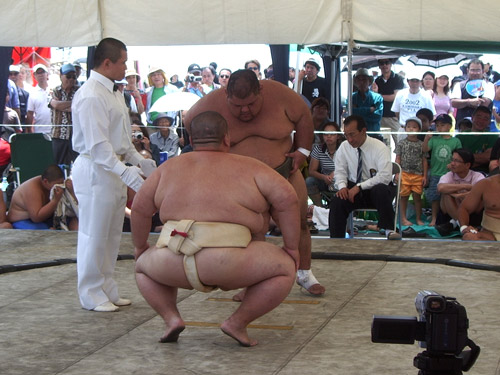 The festival is big and contains a lot more than just the races. Live music, food, games, rides, and even sumo. This was a competition of the local high schools. Even though I have seen professional sumo, I was also quite impressed with these, large, high school students as well.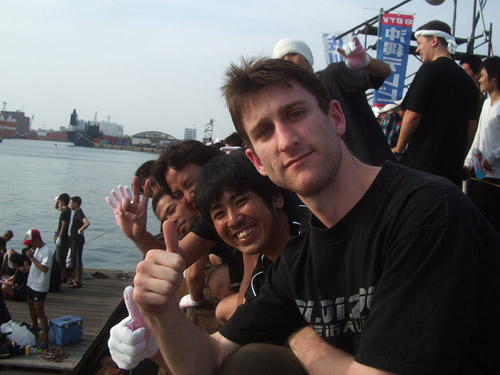 Some of my team members.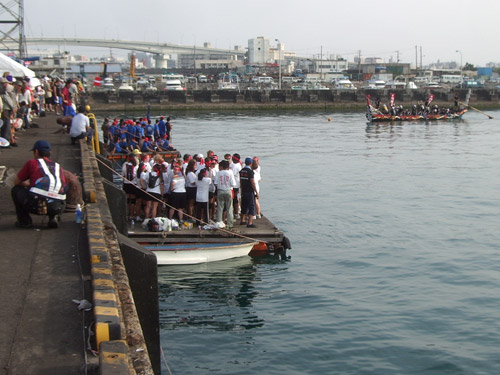 The competition. The group in white is an all female group from one of the military bases, and they looked strong.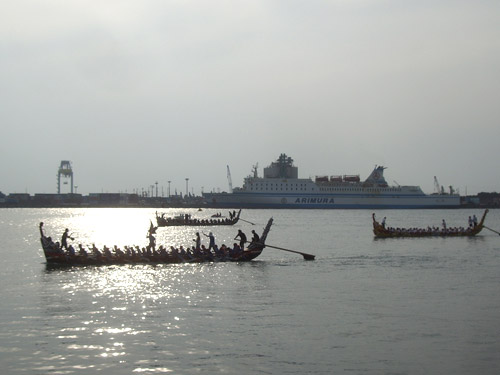 Heading towards the finish. We got second with a time of 4:00:12