Fuji and Tsutsuji
May 4th is 'Green Day' and a national holiday in Japan. For green day my friend and I went to go see some flower festivals. The first place we went to was Kameido Shrine. Although I have been to the shrine before, this time we went to see the Fuji (Wisteria) that the shrine is famous for. Unfortunately, the flowers were finished early this year and there werent that many left. Yet, the festival food stands and crowds were still there.
We then went over to Ueno to find the Tsutsuji flower festival. On the way we took the walking path through old Ueno and ate lots of interesting snacks along the way, one of them being 'ogyochi'? jelly. Once at the Tsutsuji festival, once again there were lots of people and food but few flowers left. The Tsutsuji were also finished early this year.
On Green Day in Japan, many parks have free entrance, including the Ueno Zoo. Besides the masses of people, we strolled around the zoo looking at all the animals. Lastly, we walked through Ueno Ameyokocho shopping street.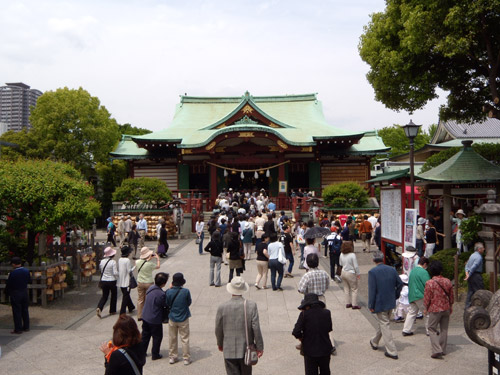 Kameido Shrine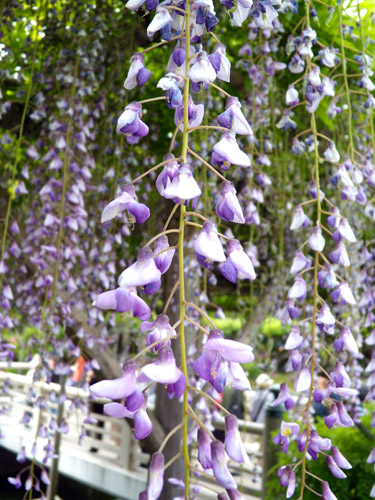 Fuji
Comments Off