Hanami with the Shuttlers
My friend Jeff is visiting from The States for about 3 months. He and I both enjoy playing badminton, so the first thing we did when we met up again was play badminton. We both were rusty and the Japanese people we played against were quite above our level.
The following day he and I went to a hanami hosted by his Tokyo badminton group. I met a lot of new people and had a good time eating and playing Frisbee with some new friends.
Afterward, I asked Jeff what kind of Japanese food he liked. When he said 'tonkatsu' I immediately took him to Maisen, one of the absolute best places for tonkatsu in Tokyo.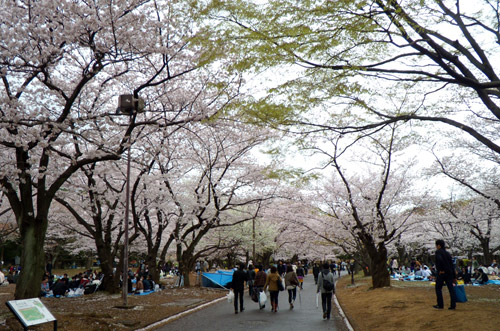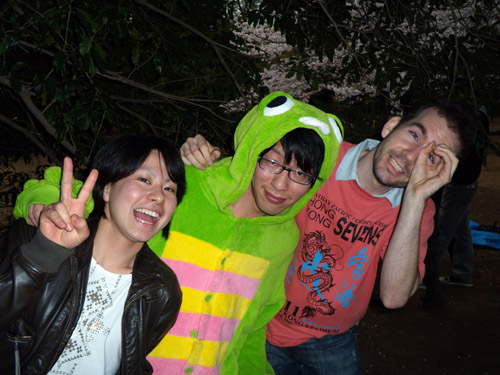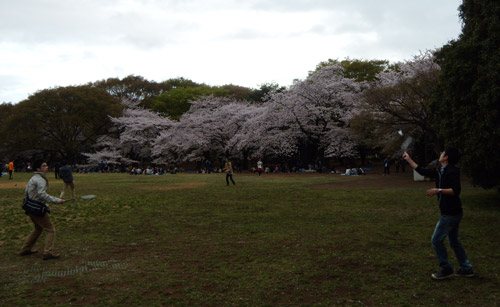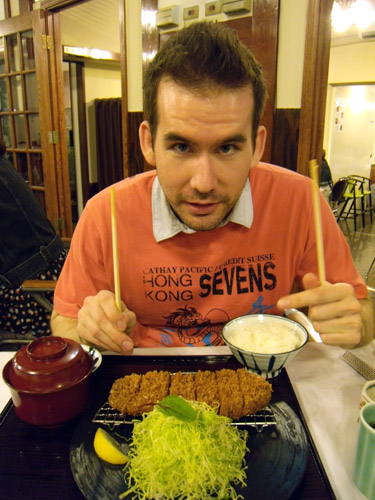 You can see the excitement…