Shibamata Tour
It had been almost a year since I last met with Mr. Hara. I am always excited to see what interesting places and foods he introduces to me next. This time he took me to a place called Shibamata, the focal point of the movie series referred to as 'Tora-san'. We went to 'Taishaku-ten' temple to view the elaborate wood carvings and Japanese garden. He also took to me a famous restaurant in the area that specializes in serving Carp. To sum it up we crossed the Edo river and took a walk to a very famous 400 year old cherry tree.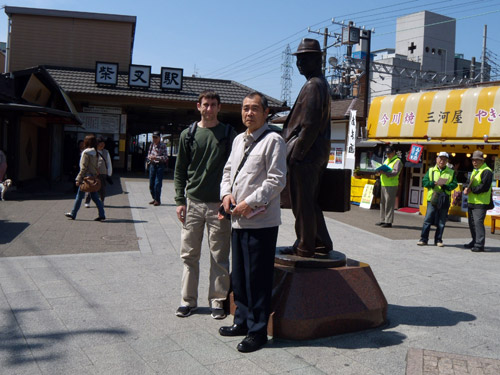 At Shibamata station in front of a statue of Atsumi Kiyoshi, the actor that played Tora-san.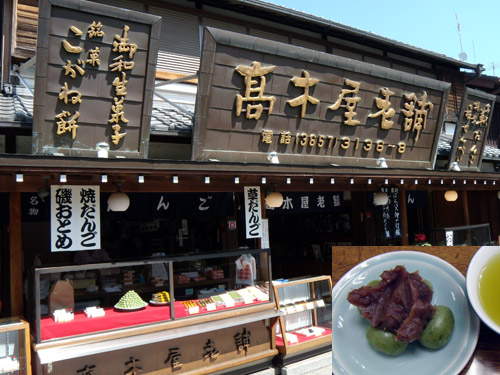 Before lunch we had a snack of the famous sweets of the area: kusa-mochi.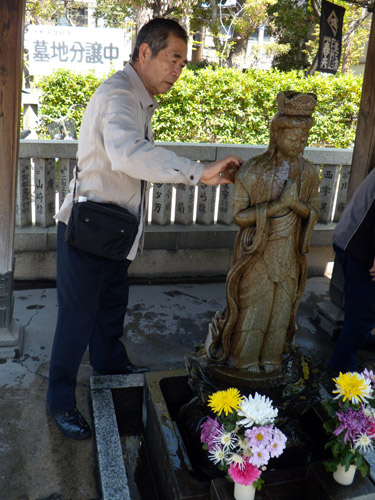 Washing the parts of the statue heals and protects those parts on your own body.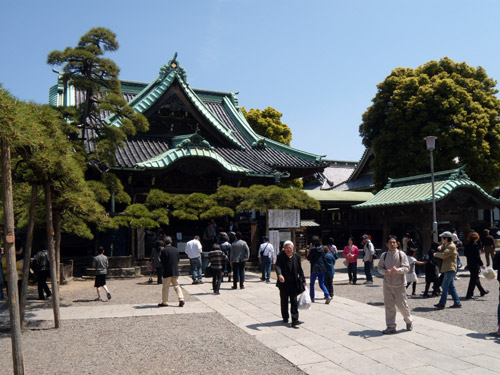 Taishaku-ten