Mutsugoro Animal Kingdom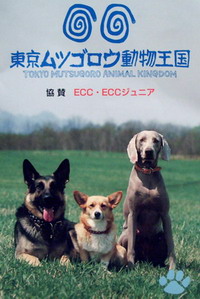 So what is Mutsugoro Animal Kingdom? It is a brand new animal park in Tokyo. Why am I telling you this? Because ECC sponsored the opening of the park and they asked me to go there and promote ECC. It was a very interesting day that really didn't seem like work. I watched the ribbon cutting and even saw Mr. Mutsugoro himself. Mr. Mutsugoro is supposedly some really famous Japanese guy that has traveled the world to help animals. My job was to simply hand out ECC brochures. As it was a grand opening, and the park actually had very few animals, there were not very many people there so my job was very easy. I got to take long breaks to walk around the animal park and see the horses, dogs, and cats, which is actually the only animals the park will have. Overall, it was still an interesting experience.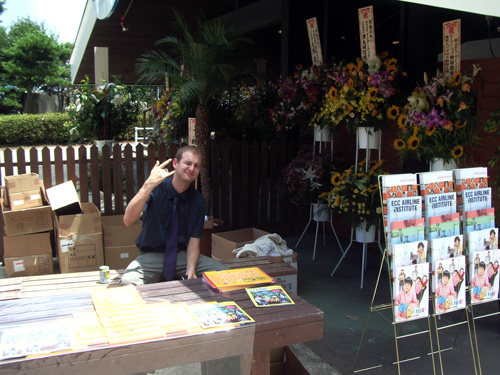 Here is the other ECC teacher at our table. He planned ahead and wore sunblock, I unfortunately got burnt.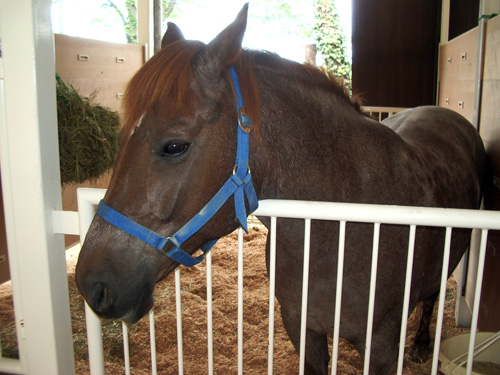 One of the 8 horses they currently have. Soon they should have around 40.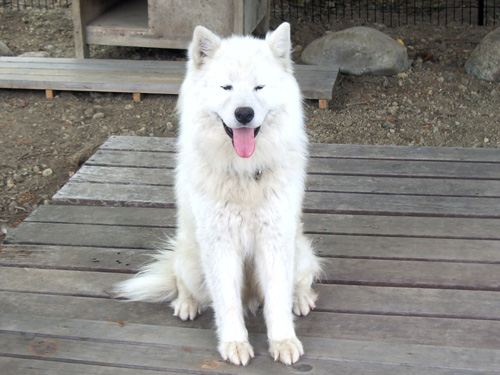 A dog… They had random dogs just walking around the park saying hello to everyone.